Revealed: Lobbying boss who worked for oligarchs has access to Parliament
David Burnside, who runs New Century Media, was given the pass after stepping down as an MP in 2005, but denies using it for business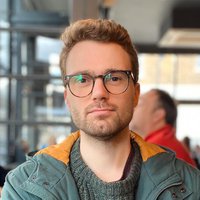 17 March 2022, 10.00pm
The boss of a lobbying firm that has donated to the Tory party and advised close Kremlin allies has been using a parliamentary pass to access the heart of Westminster, openDemocracy can reveal.
David Burnside was handed the pass after he stepped down as an Ulster Unionist MP in 2005. He now runs New Century Media, which has advised Russian businesses and top oligarchs linked to Vladimir Putin.
The lobbying firm has donated more than £200,000 to the Conservative Party and has even secured private meetings with government ministers.
Now, records obtained by openDemocracy show that Burnside has used the pass to make frequent trips to Parliament, clocking up nine visits in 2019 and a further three in 2020.
Get one whole story, direct to your inbox every weekday.
Today, New Century Media told openDemocracy that none of Burnside's visits to Parliament were for company business.
But Labour MP Chris Bryant, who chairs a parliamentary group on Russia, said there was no way of knowing whether a lobbying firm with a history of "peddling influence on behalf of Russian interests" had used access to Parliament to benefit its clients.
"I fear it will take years before we fully understand how Kremlin money has influenced British politics," he told openDemocracy.
Related story
17 March 2022 | Adam Bychawski
Tory peers are among five House of Lords members with investments of at least £50,000 in BAE Systems
Burnside previously boasted about securing an interview with David Cameron, then the prime minister, for the Russian state news agency.
In 2013, Burnside sponsored a table at the Conservatives' exclusive summer party, where his guests included Vladimir Putin's wealthy judo partner, Vasily Shestakov. It is understood that Shestakov was not a client of New Century Media.
His lobbying firm also paid £10,000 a month to a former Kremlin adviser, Alexander Nekrassov, to act as a consultant.
Nekrassov was widely seen as a 'Putin apologist' and was prolific in spreading disinformation. In 2018, he said there was "no evidence" that Moscow was behind the attempted assassination of Sergei Skripal with the nerve agent Novichok. He also tried to cast doubt on Russia's 2006 assassination of Alexander Litvinenko.
Before his death in 2020, Nekrassov made connections with prominent figures in British politics and business. In one case, businessman and Brexit donor Arron Banks claimed Nekrassov was "willing to help us from any angle in the Leave campaign" and could be "a valuable asset".
Nekrassov's son – who is also called Alex – remains a senior consultant for New Century Media, where he has advised British oil giant BP on its "reputation management strategy" over its stake in Rosneft, the Russian state oil company.
In February, BP offloaded that stake following Russia's "act of aggression" in Ukraine. Rosneft's chief executive Igor Sechin was also hit by UK sanctions this month, with the government describing him as "Putin's right-hand man".
Lobbying clients
New Century Media has previously represented a number of Russian-linked firms and oligarchs – including Vladimir Makhlai and Ukrainian-born Dmytro Firtash. But the company told openDemocracy it has never introduced any Russian clients to government ministers.
Firtash has brokered gas deals with the Kremlin and was sanctioned by Ukraine last year over alleged business links to Russian defence firms. He is also wanted by the FBI on corruption charges.
Records show New Century Media provided Makhlai, a Russian billionaire who fled to Britain in 2005, with "reputation management" and "personal introductions" to individuals in politics, as part of a £900,000-a-year contract. But when the relationship broke down, Burnside successfully sued him in the High Court.
The firm has also represented the Kazakh mining giant, Eurasian Resources Group. One of the group's directors, Patokh Chodiev, was awarded the Order of Friendship of the Russian Federation at a special ceremony in the Kremlin in 2020.
I fear it will take years before we fully understand how Kremlin money has influenced British politics
In 2011, Burnside and Nekrassov both joined a delegation to Moscow with the lord mayor of the City of London. The visit included engagements with Russia's deputy prime minister and the mayor of Moscow, with discussions about a "new – and potentially lucrative – relationship between the two cities".
A spokesperson for the company said: "New Century has no Russian billionaire clients nor Russian state company clients. It would never act for any individual sanctioned by the UK government. New Century has never been paid by the Kremlin to carry out any promotional activities or political lobbying."
Transparency campaigners today condemned the practice of giving parliamentary passes to MPs-turned-lobbyists.
"VIP access to legislators is a highly priced commodity for lobbyists and their clients, and what better way to secure this than with a parliamentary pass," said Steve Goodrich, head of research and investigations at Transparency International UK.
"Former MPs are awarded unrestricted access to their old colleagues, yet those who use this for commercial advantage are abusing this privilege. Given the inherent risks of awarding these passes to past parliamentarians, many of whom go on to work in the PR industry, this practice should end now."
New rules announced last week are set to limit access to former MPs who have become corporate lobbyists. Reports say that their parliamentary passes will automatically be deactivated if they do not use them for a year. Ex-MPs will qualify to get a pass only if they served for a minimum number of years.
A number of lobbying and PR firms have shed their Russian clients following the invasion of Ukraine. One, Hudson Sandler, has an office in Moscow and has previously worked for Russian energy firms including the oil producing arm of Gazprom.
Reports say a separate firm, Brunswick, has ended its work on the controversial Nord Stream 2 gas pipeline project, which would carry Russian gas to Germany. And PR company Powerscourt no longer works with mining company Nordgold, which was controlled by the EU-sanctioned Russian businessman Alexey Mordashov.
Francis Ingham, head of the Public Relations and Communications Association, told Politico that Russia had become a "pariah state". He added: "Our members cannot, under any circumstances, support organisations that are on the sanctions list."
Read more
Get our weekly email