Revealed: Russian donors have stepped up Tory funding
As Johnson accused of 'cover-up' over Kremlin interference, major new Russian donations to Conservatives revealed – despite previous Tory pledge to distance themselves from Russian money.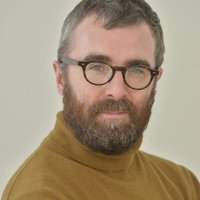 5 November 2019, 6.26pm
The Conservatives have received significant recent cash injections from a number of Russian donors and their associates, an openDemocracy investigation has discovered.
Well-connected Russian oligarchs and companies heavily involved in lobbying for Russian interests have stepped up their funding of the Conservative party in recent months, our analysis reveals.
The news comes as Boris Johnson stands accused of presiding over a "cover-up" over his government's refusal to release a report into alleged Russian interference in British politics.
Responding to openDemocracy's findings, Labour MP Ben Bradshaw said: "Now we know one of the reasons Boris Johnson is suppressing the official report into Kremlin penetration of our democracy. It's because of the substantial and growing links between Russian money and the Tory Party."
The Covid-19 public inquiry is a historic chance to find out what really happened.
Downing Street has claimed that there was not sufficient time for the report "sign off process" before the election.
Former Prime Minister Theresa May had previously promised to distance the Conservatives from Russian money, especially in the wake of the Salisbury poisonings in 2018.
By far the largest recent Russian donor has been Lubov Chernukhin. The wife of a former Russian deputy finance minister, Chernukhin has donated more than £450,000 to the Conservatives in the last year.
Former arms tycoon Alexander Temerko is another prominent Russian donor in Tory circles who has given money in the past year. Temerko, who has spoken warmly about his "friend" Boris Johnson, has gifted over £1.2 million to the Conservatives over the past seven years and has reportedly admitted being involved in a Eurosceptic plot to oust May as Tory leader less than a year ago.
The news comes as Johnson faces growing pressure over his decision to withhold the report on Kremlin electoral interference. Speaking in Parliament Tuesday, Dominic Grieve, Chair of the Intelligence and Security Committee and a former Tory MP, has said that the reasons given for the report's "unprecedented" delay were "bogus".
Russian donors
With the Conservatives looking to raise £30 million ahead of December's general election, major funders to the Tory campaign warchest are expected to include a number of existing Russian donors.
The Conservatives have received more than £3.5 million from Russian funders since 2010. While donations slowed down after the poisoning of Russian double agent Sergei Skripal in Salisbury in March 2018, they have picked up again in recent months, according to filings at the Electoral Commission.
Between November 2018 and October 2019, the Tories received at least £489,850 from Russian donors, compared to less than £350,000 in the previous year.

In May, the Conservatives also received almost £20,000 from a lobbying company closely connected to both Russian interests and the upper echelons of the Tory party.
Founded by former Ulster Unionist MP David Burnside, New Century Media was paid by the Kremlin to promote a "positive image" of Russia in the UK in 2013.
New Century Media, which has donated more than £177,000 to the Conservatives over the last decade, previously arranged for Vladimir Putin's judo partner to meet then-prime minister David Cameron at a major Tory fundraising event in 2013. Burnside has also represented Dmytro Firtash, a Ukrainian oligarch close to Putin, who is wanted by the FBI on bribery charges.
New Century Media has also represented Gerard Lopez. The former Formula One chief who has close business ties with senior figures in Putin's Russia came under fire from Labour MPs when he donated £400,000 to the Conservatives in 2016.
Another prominent recent Tory donor is the Russian billionaire financier Lev Mikheev. The Moscow-born investment banker, who has donated £212,000 to the Tories since 2010, was described by the Daily Mail in 2014 as a "billionaire financier with offices in London and next door to the Kremlin in the Russian capital". Records show that former Tory MP Rory Stewart received £10,000 from Mikheev for his unsuccessful Conservative leadership bid.
£160,000 for tennis with Johnson and Cameron
Lubov Chernukhin, the most generous Tory donors in recent months, is a long-standing party supporter who has donated more than £1.2million to the Conservatives since 2014.
In February, Chernukhin attended the exclusive Black and White Ball for major Tory donors in Battersea Park, where she also paid £135,000 at an auction to have dinner with Theresa May. Chernukhin also gave almost £15,000 to the constituency office of then Conservative Party Chairman Brandon Lewis MP, now the Minister of State for Security.
Chernukhin had previously paid £160,000 to play tennis with Johnson and David Cameron in 2014. She has also paid £30,000 to have dinner with Defence Secretary Gavin Williamson.
Alexander Temerko has also been a long-time supporter of the Tories. Temerko, a regular attendee at the Conservative Leaders Group of major donors, has links to the highest levels of the Kremlin.

Temerko has presented himself as a critic of Brexit, but earlier this year, a Reuters investigation reported that the Russian magnate had privately argued pro-Brexit views, and had admitted being involved in an unsuccessful attempt led by members of a group of hardline Conservative MPs, the European Research Group, to remove Theresa May as leader in December 2018.
Temerko is said to be particularly close to Boris Johnson. The two men sometimes call each other "Sasha", the Russian diminutive for Alexander, which is Johnson's real first name, and which his closest friends call him. The Russian businessman told Reuters that when Johnson was Foreign Secretary, the pair would often "plot" late into the evening over a bottle of wine on the balcony of Johnson's office at parliament.
Political, commercial - or both?
The Conservatives' Russian ties have sparked questions in the past. After becoming leader in 2016, Theresa May promised to distance her party from Russian donors, with allies briefing that there would not be a "business as usual" relationship with Moscow.
But in March 2018, the Conservative Party refused appeals by, among others, Marina Litvinenko, the widow of Alexander Litvinenko, allegedly murdered on orders of the Kremlin, to return money donated by various wealthy Russians.
Labour MP Ben Bradshaw has said that openDemocracy's new findings make the release of the Intelligence and Security Committee report even more urgent. "We know the Kremlin interfered in the 2016 US presidential election and in our EU referendum, and nothing has changed since then. We are now embarking on the most important general election of our lifetimes without any confidence that it won't be subverted by a hostile foreign power."
Tamasin Cave from transparency advocacy group Spinwatch said: "Why are powerful Russian interests donating money to the Conservatives? Is it political, or commercial, or both? What are their interests in propping up Boris Johnson's government? And particularly a government that is refusing to release a report into Russian interference in our politics?"
A spokesperson for the Conservative Party said: "The Conservative Party does not accept foreign donations – as they are illegal.
"The individuals you have mentioned have lived in Britain for many years and are British citizens, which gives them the democratic right to donate to a political party. We won't take any lectures from the Labour party, whose leader sided with Putin over the Salisbury attacks."
A spokeswoman for New Century Media said that all its political donations are a matter of public record.
From coronation budgets to secretive government units, journalists have used the Freedom of Information Act to expose corruption and incompetence in high places. Tony Blair regrets ever giving us this right. Today's UK government is giving fewer and fewer transparency responses, and doing it more slowly. But would better transparency give us better government? And how can we get it?
Join our experts for a free live discussion at 5pm UK time on 15 June.
Hear from:
Claire Miller Data journalism and FOI expert
Martin Rosenbaum Author of 'Freedom of Information: A Practical Guidebook'; former BBC political journalist
Jenna Corderoy Investigative reporter at openDemocracy and visiting lecturer at City University, London
Chair: Ramzy Alwakeel Head of news at openDemocracy
Read more
Get our weekly email