How the tiny coronavirus makes the world's mightiest navy pointless
Warships are a hotbed of infection. And in the pandemic, even healthy military can do little. Will it make us rethink what security really means?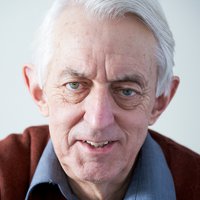 14 April 2020, 3.43pm
The world's most powerful conventionally armed warships are, by a very wide margin, the US Navy's fleet of aircraft carriers. There are currently eleven of them, including a new one that is over budget and beset with problems.
The other ten, all Nimitz-class carriers, are a different matter. Over 100,000 tons each, heavily armed with aircraft and helicopters as well as defensive systems, and tried and tested over the past two decades. Moreover, each is at the centre of a flotilla of warships drawn from the navy's cruisers, destroyers, frigates and attack submarines, the whole cluster supported by supply ships. It is no exaggeration to say that a single US carrier battle group has more combined firepower than all but a very few of the world's navies.
Until a couple of weeks ago, the navy had four carrier battle groups at sea, two deployed in the Middle East because of tensions with Iraq and two more in the west Pacific, there to keep a watch on China and its territorial ambitions in the South China Sea.
Then it all went badly wrong. First, the Theodore Roosevelt reported that some crew members had gone down with COVID-19, infection was spreading rapidly and the warship needed urgently to get to port. The captain, Brett Crozier, unwisely communicated this widely. It was not considered good for navy morale and Crozier was summarily dismissed from his post. That alone sent waves of protest right through the navy and into the Pentagon, not least when his crew gave him a standing ovation when he left the ship.
The Covid-19 public inquiry is a historic chance to find out what really happened.
Within a couple of days, the controversy went right to the top, with acting secretary of the navy Thomas Modley being forced to resign. He had hardly helped himself by flying to Guam, where the carrier had docked, and speaking to the ship's crew through the public address system, promptly leaked to the Navy Times. In it he described the popular Crozier as "too naïve or too stupid to be a commanding officer of a ship like this".
Join the COVID-19 DemocracyWatch email list
Sign up for our global round-up of attacks on democracy during the coronavirus pandemic.
Sign up
Matters got worse when it was reported that the Theodore Roosevelt would have to spend 25 days in port while the entire crew of 4,900 were tested for the virus just as the other Pacific area carrier, the Ronald Reagan, had to berth at its home port of Yokosuka in Japan because of a COVID-19 outbreak among its own crew.
All this might have been just about manageable, given that there are another six carriers in the fleet except, to put it bluntly, there aren't. Because of the high tempo of naval operations in the past few years with the continuing failure of the 'war on terror', many of the carriers are in for major repairs. Two are in dock for four-year-long refits and upgrading, a third went in for a 28-month stay last spring and a fourth is currently in a shorter-term dry-docking and not available for duty.
That leaves just two, but one is the Abraham Lincoln, which has just got back to port after nearly ten months at sea and won't be ready to be deployed for a good few months, and the final carrier, Nimitz, has just come out of a lengthy refit and is busily training new crew and new equipment. What it comes down to is that a sub-microscopic virus has temporarily put two of the US Navy's four available supercarriers out of business. Given that the newest carrier is costed at $13 billion, that is quite an effective little pathogen.
The pandemic is affecting armed forces across the world, though. Take France's sole aircraft carrier, the Charles de Gaulle. A month ago, it had got back from a patrol in the eastern Mediterranean accompanied by a frigate and put into the port of Brest before heading for operations in the North Sea. Three weeks later there were cases of COVID-19 on board and the two warships with their combined crews of 1,900 are all in quarantine in Toulon with fifty sailors transferred to hospital with symptoms.
A missile submarine may be able to kill 20 million people in 90 minutes but that would not stop COVID-19 rendering it useless
Navies are particularly vulnerable, with their ships having large numbers of people in confined spaces for weeks on end. If a cruise ship with its spacious and often lavish suites can foster a major outbreak, then warships with sleeping and messing in very confined spaces can be a nightmare for a captain.
Moreover, if a carrier is in difficulties it can at least find somewhere to dock. Less obvious is what happens to an even more tightly packed missile submarine on a three-month patrol as part of the much-vaunted continuous at-sea deterrence. It may be able to kill 20 million people in 90 minutes but that would not stop COVID-19 rendering it useless. Three weeks ago there were tabloid press reports that the UK's missile submarine base at Faslane near Glasgow had established an on-site quarantine facility because of suspicious cases, with twelve people self-isolating. But we can be sure that if there ever was a problem on a patrolling missile submarine that would be as closely guarded a secret as you could get.
This all raises the question of just what the world's military forces are really for, since their role in responding to the biggest single threat to people and the world's entire economy in many decades has been little more than peripheral.
True, they are being used to some extent, essentially as useful civilian adjuncts. NATO transport aircraft have recently moved urgently needed medical equipment to Romania, a Spanish navy assault ship is being used as a hospital ship, in the UK army units have helped to build emergency hospitals, Italian troops have been moving dead bodies to parts of the country where crematoria can cope and many other countries have called up troops to provide logistical support to civilian agencies in numerous functions.
For now, though, perhaps the most telling aspect of the current crisis is that the two most important ships in the entire US Navy, far more useful than $12 billion aircraft carriers, are the two unarmed and civilian-crewed hospital ships of the navy's Military Sealift Command, Mercy and Comfort. Built as oil tankers forty years ago at a cost, then, of barely $70 million each, the government bought them and converted them into hospital ships in the late 1980s. Each has beds for a thousand patients and fully equipped operating theatres, pharmacies and bio-medical laboratories: Comfort is currently supporting local hospitals in New York, with Mercy doing the same in Los Angeles.
The COVID-19 crisis still has many months to run; its human and economic effects are likely to stretch over some years. When we do come out of the crisis, we will then be even closer to the critical challenge of the far greater threat – climate breakdown. Just as COVID-19 must make us question the meaning of security and the costly reliance on military spending to make us feel secure, so too must climate breakdown.
Read more
Get our weekly email