Escape from Kabul: a government official's story
An Afghan government official narrates the story of his escape from Kabul in the midst of the chaos surrounding the city's fall to the Taliban
6 October 2021, 12.01am
"Three men were lined up and shot right in front of the kids from the orphanage." This is what Rias Ahmed (name changed), witnessed on the day the Taliban took over Kabul, capital of Afghanistan.
It was 15 August, a Sunday morning that started as usual, given the concern about the Taliban's advance. Ahmed, a former official in one of the ministries of the Afghan government, was gearing up for a meeting. "We were watching the news about the Taliban militia waiting at the city limits. None of us could have guessed at breakfast that Kabul would fall before lunch," he recalled.
Just after 2pm, a group of frantic government staff ran towards him screaming that the Taliban had taken over Kabul: "We'll be killed, move quickly." In the rush that ensued, memories of past violence flashed through Ahmed's mind. He raced down the stairs, leaving his possessions in his desk.
"My driver refused to take me anywhere, fearing we'd all be dead if they saw us in a government vehicle. There was heavy traffic anyway, and I had to walk back home for an hour. What I saw in front of the orphanage was enough for me to decide to leave," he said.
"Although I was a child when the Taliban last came to power, I still remember the violence and the brutality to which I lost my father, and I was always on the alert about how to react if they came back."
Related story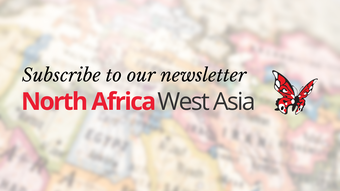 |
Sign-up for weekly highlights, recommendations and stories selected by our editors
In the 1990s, he lost not only his father, but friends and acquaintances, too, in Taliban revenge killings. Passing the presidential palace on his route home brought back particular brutal images. In September 1996, the bodies of former president Mohammed Najibullah and his brother, Shahpur Ahmadzai, tortured and killed by the Taliban, were strung up from a traffic-control pole just outside the palace gates.
Now Kabul had turned back the clock to 1996, and the fate of government staff, rebels, dissenters and soldiers was in the hands of the resurgent group.
Standing outside the palace, Ahmed knew he had to discard all his identification cards. "I began walking faster and faster. That's when I arrived near this orphanage. There were security guards and men dressed as prisoners, trying to flee with the vehicles parked outside. I watched three men get shot, in front of the kids" Ahmed explained. "We were told that the transition was going to be peaceful, yet here we were, watching people getting killed mercilessly."
Escape from Kabul
Many government officials had already fled to the rural parts of the country or had gone into hiding. "My colleagues later told me that at least 100 people were killed in the next 36 hours in and around the capital," he recounted.
"If the Taliban was going for a peaceful transition, why are so many people witnessing violence and death? More and more people are being killed while less and less is being reported in the media."
A month later, the bone-chilling moment is as vivid in his mind. Ahmed believes he got lucky and passed through the Taliban checkpoints because he was wearing perahan tunban, traditional Afghan dress. "I usually wore a suit. But many of us in the ministry wore traditional clothes that day. I would have been on my knees facing death if it wasn't for the non-Western clothes."
Related story
18 September 2021 | Deepa Parent
With the future of women's rights and girls' education in doubt under Afghanistan's new Taliban regime, Zarlasht Wali is one of many who are fighting back
On the way home, he watched shops being looted and men in prison clothes walking around freely. "It was total mayhem," he recalled.
When he reached home, there was no time to explain to his family where they were fleeing to. "The Taliban blocked the exit from the city and only those who left before dusk could make it out," he explained.
They packed the bare minimum and moved to a relative's house immediately. "No one in the neighbourhood knew which ministry I was working for and what my position was, but I later found out that the Taliban soldiers went to my place during a door-to-door killing spree," he said.
Ahmed and his family had to hide and move from one spot to another until they found out that they were expected at Kabul airport to be evacuated. The tight deadline of 31 August for evacuation of foreigners, embassy staff, and workers associated with international organisations was fast approaching, and he and his family needed to get on a flight as soon as possible. But each time he switched on his phone, there was yet another message about the Taliban leaving a carnage of dead bodies.
Within two weeks of the city falling, over 120,000 people were airlifted from Afghanistan by various countries. Ahmed's family's turn arrived, and without packing anything, they set out to leave their past life behind. The only things he carried with him were his new phone and the clothes he wore that day. "I hid my phone under the sole of my shoe and couldn't even take a bottle of water. We were to pretend that we were just passing the road towards the airport to meet a relative on the other side," he explained.
The road to the airport
Thousands were waiting outside. Ahmed's family had to pass a Taliban checkpoint to get into the airport. "They didn't stop us because the crowd was overwhelming and the Taliban fighters couldn't handle the swell." Many were not that lucky, and were detained by the fighters.
It took Ahmed and his family more than seven hours just to cross the checkpoint. "Hours went by without water and no knowledge of when we'll board the plane. We just had to wait. The evacuation representative asked me to wear a pre-decided accessory so the evacuation team would recognise me," he said.
He was lucky that a European evacuation team had a list of names and he was on it. The crowd at the airport's Abbey Gate was so large that a stampede could have killed many. He was relieved when he was escorted inside by the evacuation team, along with other at-risk persons.
"There were army personnel of many nationalities – Germans, Americans, French, and others – who were dealing with the chaos. I remember one of them saying that the Taliban would not enter the airport until we were all taken to safety. I felt reassured, yet the long journey ahead was filled with fear and a sense of guilt that many were still left behind.
"I sat there, and we were getting news about the threats of explosions at the airport. After 24 hours of waiting, we got on the evacuation flight. There were children, men and women of all ages. We were all strangers there, but have now become a family as we share a dreadful past and a common fate as refugees," Ahmed explained, pausing several times as he recalled the fearful hours at the airport.
Asked when he finally felt free, he whispered cautiously: "Even when the plane took off, many of us feared the Taliban might shoot it down. We felt a sense of relief when we finally landed in Uzbekistan. The journey was brief, but it was nothing less than an encounter with death, every single minute."
Ahmed and the group of refugees eventually landed in Germany a day later, only to find out that an explosion had struck the Abbey Gate. At least 175 people were killed including 13 US military members and 28 Taliban fighters.
With growing violence against activists, those involved are desperate to be evacuated as soon as possible
"We were on the flight from Tashkent to Germany when the blast occurred," he said. "When we heard the news, there wasn't a single person who didn't break down. We thought about the families we were sitting with at the Abbey Gate. I can only hope they are alive and haven't perished. This is a guilt I find difficult to move on from."
Those left behind
Ahmed's family was one of the lucky few who had access to evacuation. Countless other people at risk were not offered a similar chance. Some have since been killed or taken by the Taliban; others are still stuck in the country, or risking their lives to find ways out.
The killing of four alleged kidnappers in Herat on 25 September has heightened fears among those left behind. They were shot and their bodies were hung in public squares in broad daylight. Morteza Samadi, a 21-year-old photojournalist, was arrested by the Taliban over three weeks ago while covering women's protests in the same city. On the evening of 30 September, he was finally released and is resting at home, his brother Mostafa Samadi told local media.
Fears are growing among activists and others at risk who have applied for evacuation and are yet to receive a response. openDemocracy spoke to one of them, who has applied to multiple countries, but failed to receive a response. With the borders now closed, he sent a video to openDemocracy from his hiding place, which shows his house set on fire, allegedly by the Taliban. With growing violence against activists, those involved are desperate to be evacuated as soon as possible.
According to the United Nations, around half a million Afghans are expected to flee the country by the end of the year. This number is added to the 2.2 million refugees who have taken sanctuary in neighbouring countries – mainly in Iran and Pakistan.
Analysts have warned that the influx of Afghan refugees could intensify the populist backlash – especially in Europe. French President Emmanuel Macron's comments on 16 August sparked criticism when he said that Europe must "protect itself from significant waves of illegal migrants" from Afghanistan. The recent German election campaign was also riven with comments from top politicians who cautioned that the "2015 Syrian refugee crisis" shouldn't be repeated.
In the US, senators expressed concern about "reports that ineligible individuals, including Afghans with ties to terrorist organisations or serious, violent criminals, were evacuated alongside innocent refugee families."
With the Western world's delayed response and the growing human rights crisis in Afghanistan, those left behind are facing increased threats with each passing day. Meanwhile, multiple residents in Kabul told openDemocracy that drinking water, food supplies and medical aid will soon become scarce and that families are using scant resources carefully.
Read more
Get our weekly email