8 reasons why Northern Ireland must stay on the news agenda
The British media forgot about Northern Ireland until Brexit (phase 1) made them notice it again. It would be a disastrous mistake to forget about it again, now Brexit is supposedly "done".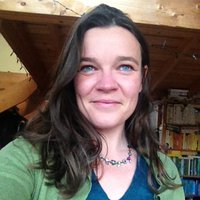 1 February 2020, 9.15am
For nineteen years, British media ignored one of the four countries that make up the United Kingdom. From 1998, when the Good Friday Agreement was signed, until 2017, when the Democratic Unionist Party were given the balance of power in Westminster, coverage of Northern Ireland was sporadic at best.
Senior political journalists would confuse the DUP and the Ulster Unionist Party, few had any understanding of why Sinn Féin wouldn't take their seats at Westminster and little effort went into helping British audiences understand the post-conflict Northern Ireland. Talk to most people in England about the place and those who knew it was part of the UK would usually assume it had gone back to something called 'normal', whatever that means.
In reality, Northern Irish politics never returned to anything you could call normal.
The walls that divide communities from each other to stop them from killing each other did not fall, Berlin-style; miles of new walls have been built instead.
The Covid-19 public inquiry is a historic chance to find out what really happened.
Thousands of people moved from Belfast to tracts of new, under-regulated commuter belt, transforming it into the most car-dependent city in the UK, with some of the worst air pollution.
A mental health crisis has engulfed a place where almost everyone is either traumatised, or caring for someone who is. Mental illness is 15% to -20% more common than the UK as a whole. Northern Ireland has the highest suicide rate in the UK: astonishingly, more people have died by suicide since the civil war ended than died from political violence during it.
Between April and September 2017, more than one in every 200 people in Northern Ireland was homeless. In the eleven months to August 2018, an average of eleven of these people died each month.
Not only have people suffered, the pounding drum of repetitive scandals has shaken politics. It's meant real difficulties in establishing accountability in a place long viewed from England as somewhere that normal rules didn't apply. A place in which the easiest way to paper over the cracks that conflict left behind was to give both the orange and the green sides chunks of the interior decorating budget without too many questions being asked.
So here's a quick chronology of some of the remarkable scandals that have beset Northern Irish politics in the last 10 years. Scandals you'd already know about, if they'd happened in England - that the British media has largely turned a blind eye to - and that you should know about, if you're at all interested in the history and future of the United Kingdom as it enters a newly challenging phase.
1 & 2 Housing and the union flag
1. In 2010, there was the Red Sky housing contract scandal.
2. In 2012, there were protests over the number of days each year that the Union Flag would fly at Belfast City Hall, which culminated in the bombing of the office of then Alliance MP Naomi Long.
3. Libel law and libel tourism
In 2013 the Stormont government blocked moves to liberalise libel laws in line with the rest of the UK, rejecting plans that would have meant those seeking to sue for libel would have to show they had suffered "significant harm". The block led to fears that Belfast would replace London as the favoured destination for 'libel tourism'. The minister responsible for the issue, the DUP's Sammy Wilson denied accusations he had withdrawn the proposal unilaterally, saying the proposal simply ran out of time against a Westminster deadline, after the Office of the First Minister and Deputy First Minister (OFMDFM) failed to respond to an urgent request. The OFMDFM declined to comment on the reasons for the failure to respond when questioned by the Belfast Telegraph.
The DUP were the only political opponents of libel law reform, with Ian Paisley Jnr speaking against it ten times in the House of Commons. They often explained their position by relying on the fact that the law was different in Scotland, although it was shortly reformed there too, and that concerns about free speech were, in Sammy Wilson's words, "just a lot of nonsense". Journalists in the Northern Ireland disagreed, saying it was the domain of a "blizzard of writs" far thicker than anything in Great Britain.
Lord Lester said: "I can't think of any good reason to do that [reject libel reform], unless it's because politicians in Northern Ireland want to be able to sue newspapers more readily, which doesn't seem to me to be a very good reason."
4. NAMAgate
In 2014, there was NAMAgate, a political corruption scandal involving Northern Ireland's largest ever property deal. A US firm bought a huge portfolio of Northern Irish property loans for a sum barely above the reserve price and less than a third of the £4.5 billion face value, after property loans on both sides of the Irish border were siphoned into a 'bad bank' in the wake of the financial crisis.
It was alleged in the Irish Dáil that a £7 million "fixer's fee" for the deal was "earmarked for a Northern Ireland politician". Such a sum was found in an Isle of Man bank account. The National Crime Agency investigated the sale and submitted a file of evidence to the Public Prosecution Service, who said this month they have made "significant progress" and are currently actively considering evidence in relation to fraud allegations against eight suspects (who have not been publicly named by the agency or investigators for legal reasons) . A loyalist blogger alleged in a Stormont inquiry in 2015 that Peter Robinson, then first minister of the Northern Ireland Assembly, was one of five people who stood to receive a share of the £7 million payment. The US firm has said it is confident no illegal payments were made. Robinson has strongly denied these allegations, and the blogger himself is currently on trial for the charge of conspiring to cause misconduct in public office: it is alleged that a Sinn Féin Stormont member coached him before his appearance. Both men deny the allegations.
5. "Cash for ash"
In 2016, there was the Cash for Ash scandal. Usually cursorily described (if mentioned at all) in the British press as a "botched" initiative, The Guardian more colourfully and perhaps accurately called it "Northern Ireland's Enron".
In 2012, Northern Ireland's energy department – then headed up by the DUP's rising star, Arlene Foster – introduced a Renewable Heat Initiative to encourage the adoption of wood-burning boilers. But, according to Sam MacBride's book 'Burned', the department crucially omitted 107 words on 'cost control' that appeared in the (otherwise largely identical) English legislation it was modelled on.
The Northern Irish 'tweak' meant farmers got paid more to use wood pellets than the pellets cost (£1.60 for every £1 of pellets burned, according to MacBride), with no cap on the subsidy available. Foster's special advisor Andrew Crawford anticipated that the UK Treasury would simply make up the shortfall.
Farmers scrambled to install boilers, with some heating empty sheds round the clock. Whistleblowers' complaints were ignored. But in 2016 the Treasury declined to foot the bill. Sinn Féin demanded that Foster, now first minister, step aside while an inquiry into the affair was held. Foster refused and the power-sharing agreement collapsed.
MacBride calculates that Crawford's extended family stood to make more than £6 million from the scheme. The advisor's brother and two cousins had eleven wood-fired boilers between them, supplying chicken to Northern Irish poultry giant Moy Park, and Crawford has admitted inappropriately giving inside information to one relative about the scheme. There has never been any suggestion that any of the Crawfords were fraudulently claiming or exploiting RHI. However, given that as poultry farmers they had a high heat demand, it was enormously beneficial to them. The inquiry – which is due to report next month, after repeated delays – also heard how Moy Park reduced its payments to its chicken farmer suppliers, whilst encouraging them to invest in wood boilers to receive hefty state subsidies.
6, 7 and 8 Anonymous donations, "slush funds" and lobbying
6. In 2017, openDemocracy broke the story of the DUP's huge, anonymous Brexit donation. It took advantage of rules that afforded anonymity to donors to Northern Irish political parties to funnel £435,000 from an unnamed source via the DUP to pro-Brexit campaigning in England, Scotland and Wales. The DUP have always denied the donation came from an improper source.
7. In 2018 the head of the Northern Irish Audit Office raised "serious concerns" about the early stages of the £93 million Social Investment Fund (SIF). This is a scheme set up to tackle social deprivation, but Clare Hanna, a member of the Northern Irish Assembly for the Social Democratic and Labour Party, called it "slush funds" for DUP and Sinn Féin pet projects.
The auditor found that the SIF's steering committees had been able to award funds to their own organisations, that "there was little evidence that procedures were followed, and a number of conflicts weren't declared". Parts of the process were described by the former head of the Committee on Standards in Public Life as "absurd and unheard of". The scheme had already hit the headlines in 2016, when it awarded £1.7m to a charity headed up by convicted armed robber Dee Stitt, a member of the loyalist paramilitary group the Ulster Defence Association (though he denies being a chief in that organisation). The Executive Office said that they "acknowledged there were shortcomings in the early stages of the SIF project" but that the auditor had noted that "once projects became established, governance improved"
8. Also in 2018, DUP MP Ian Paisley Jnr was suspended from the UK parliament for thirty days because he had not declared two luxury family holidays that he had taken in 2013 and which the Sri Lankan government had paid for; a year later he had lobbied David Cameron not to sign a UN resolution against human rights abuses in the country, without declaring this financial interest.
The North Antrim MP apologised and narrowly survived the first ever 'recall' petition for an MP, with 9.4% of his constituents voting to sack him over the lobbying scandal – just short of the required 10%.
The Great British media briefly woke up to Northern Ireland – but what now?
From June 2017 until December 2020, Northern Ireland had thirty months of fame across the UK. One reason was that the DUP held the balance of power in Westminster. Another was that the British media suddenly realised, a year after the Brexit referendum, that the UK does have a land border with an EU member state. The result was that journalists trotted off to Belfast and Coleraine and Derry at a rate not seen since the beginning of the civil rights era in the late 1960s.
In the last month, the Northern Irish Assembly has reconvened and the Northern Irish executive has relaunched itself. The ceremonial stage of Brexit is done. And there is every chance that reporters across Great Britain will go back to ignoring Northern Ireland.
We can't let that happen.
Stormont was reconvened on the basis of a £2 billion carrot on which Boris Johnson was already dodging questions just two days later. People in one of the UK's poorest regions will continue to suffer if this promise is broken – but Johnson has a habit of breaking promises, and may be encouraged to do so in Northern Ireland if no one outside it is paying attention.
Similarly, Northern Ireland's unique situation will continue to influence Brexit negotiations. It already seems to be generating more hot air from Johnson. The prime minister promised unionists this week that "emphatically" there would be no border checks before crossing the Irish Sea – something which is anathema to them – but the EU's chief negotiator Michel Barnier indicated clearly this week that there would have to be.
Johnson said in the run-up to the general election that if people exporting between Great Britain and Northern Ireland were asked to complete new paperwork, they could call him up "and I will direct them to throw that form in the bin". But both the EU and the Institute for Government have both made clear that the UK government's recent statements rejecting close alignment with EU regulations mean that Johnson's promise isn't possible. Will the media just turn a blind eye to the continued doubletalk because Britons are supposedly all sick of both Northern Ireland and Brexit? People on both sides of the Irish Sea deserve better.
Whatever its constitutional future, Northern Ireland is currently part of the UK, ultimately ruled from Westminster. Journalists from the rest of the UK can't continue to turn a blind eye to the way our government has failed Northern Ireland. Here at openDemocracy, we've always done our best to follow affairs in all of the UK's nations. But as Brexit happens, we insist today that we won't let Northern Ireland slip back into the shadows.
From coronation budgets to secretive government units, journalists have used the Freedom of Information Act to expose corruption and incompetence in high places. Tony Blair regrets ever giving us this right. Today's UK government is giving fewer and fewer transparency responses, and doing it more slowly. But would better transparency give us better government? And how can we get it?
Join our experts for a free live discussion at 5pm UK time on 15 June.
Hear from:
Claire Miller Data journalism and FOI expert
Martin Rosenbaum Author of 'Freedom of Information: A Practical Guidebook'; former BBC political journalist
Jenna Corderoy Investigative reporter at openDemocracy and visiting lecturer at City University, London
Chair: Ramzy Alwakeel Head of news at openDemocracy
Read more
Get our weekly email