We must catch everyone in the coronavirus safety net
I am lucky, but millions are not. Our government must guarantee a liveable income for everyone – now. It will save lives.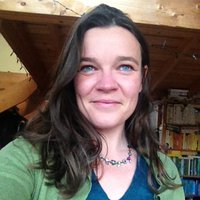 24 March 2020, 6.25pm
I woke up this morning feeling grateful. I'm incredibly lucky. I've got a nice boss, reasonable health, a home I feel safe in, and a job I can do from home. And many other blessings.
I'm scared, too. Like you. Scared of what the coming months will look like. Scared for loved ones. Scared because – like 7.7 million others in the UK – I live alone, and the lockdown announced last night means I may not see another human being, except those I see across the street on my daily walk, for who knows how long.
But I want to be a good citizen. I've seen the pictures from Italy and Spain. I know what's happened to the NHS in recent years. I've many friends who are NHS workers.
But how to be a good citizen? The same government that is busy telling us how "selfish" people are being, continues to issue unclear advice. It is giving far too much discretion to bosses over which jobs and workers should carry on as normal. And it is still failing to provide an adequate safety net to ensure that everyone has enough to get by. As a result, many are now terrified about their finances – and are making dangerous decisions.
The Covid-19 public inquiry is a historic chance to find out what really happened.
Related story
No wonder people are confused; the government clearly is, too. On Friday it issued a very broad list of "key workers" to clarify who should send their kids to school. Late last night the government tweeted that only "key workers" should go to work today. Then the tweet got deleted, and instead we were told that we should only go to work if we couldn't work from home. And we heard talk about "essential" workers. But what's defined as "essential"?
The government published a list of workplaces which it describes as "essential" which can stay open. But it relates only to workplaces open to the public. It said nothing about workers in factories, on construction sites, in other people's homes, and offices.
I was worried. I tweeted some of the examples people had already begun to send me on my Facebook groups, of numerous places where they were still expected to show up for work. Sports shops. Manufacturers. Even debt collectors.
I tweeted some of the examples of numerous places where they were still expected to show up for work. Sports shops. Manufacturers. Even debt collectors.
I was inundated with responses, public and private. Many workers in offices, shops, construction sites and even garden centres said their bosses told them if they don't come to work they won't get a penny, and may even be sacked. That they mustn't stay home, or question what's going on, or demand personal protective equipment (PPE) that simply isn't there. That they have no guarantee of getting the government's 80% income protection any time soon. Over 5 million are self-employed (at time of writing the government is saying it's trying to help them, but "it's complicated"). At least 2 million part time and zero hours workers were, pre-crisis, earning less than £118 per week, and millions more are earning not much more and can ill afford any pay cut, especially as top ups from social security are minimal or non-existent currently, depending on circumstances. The Chancellor has repeatedly ducked questions about whether he himself could live on current benefit levels.
So who can blame workers living paycheck to paycheck, many already in debt, for deciding that their job is indeed "essential", and traipsing off to work?
Tell us your coronavirus story
Have you been affected by any of the issues described here? openDemocracy is collecting testimony – and we'll investigate evidence of wrongdoing. Share your story here: https://opendemocracy.net/coronavirus-stories
The ambiguity of government advice is not an accident. It allows those in power to ignore those with no real safety net. Keep the economic wheels grinding, in other words – powered by the desperate.
Unions are trying to give people advice and help them organise. But there are millions on low pay and zero hours, on gig economy jobs; people facing job losses regardless of government support which is left to employer discretion. And there are untold numbers of hard-up employees not sure what their position is at all, and who'll find a 20% pay cut, possibly not paid till the end of April, very hard indeed.
And all of these people know – or are rapidly discovering – that our benefits system is now a miserable, punitive, conditional place. (I found this out for myself when I was dependent on it a few years ago.)
If you rent, it won't fully cover your rent in 7 out of 10 cases. If you've not had a stable work history and sufficient national insurance contributions, you've got to rely on a partner, or use up your savings, if you have either (including money you might have sensibly put aside for your tax bill). If you're on low pay, you won't get much of a top up. And if you're a migrant without documentation or without permanent leave to remain, you may struggle to access either benefits or free healthcare right now. Even workers from the EU and European Economic Area face an uphill struggle, beset with frequent errors, to prove their 'habitual residence' entitlement to claim benefits.
All this must urgently change. Our long-shredded safety net weakens everyone's ability to stay safe – and to keep others safe too. As a union activist, I used to argue for a strong safety net because, without it, workers don't dare to stand up to employers when they're endangering people. We need this safety net now more than ever.
Did you really wake up this morning thinking "hooray, now I can do nothing but watch TV for months, the kids too"? Okay, maybe a little bit. (I'm looking forward to catching up on Doctor Who myself.) But full time? The government seems to think so. Absurdly, at time of writing, the DWP appears to still be asking people to demonstrate that they are job seeking for 35 hours a week in order to claim benefits.
As this crisis has unfolded, everyone I know, even those worried about their own health and finances, is trying to think about how to help each other, with everything from grocery runs to free online concerts to cheer each other up. The runs on the supermarket are down to "just in time" supply chains, not people's selfishness. Much of the well-publicised failures to keep distance are the result of unclear advice, people having to work, overcrowded housing and the fact that so much public space is given to traffic, not people. Most people I've seen in recent days were doing their best: a weird dance of distancing. Everyone I know is reaching out to others, to the elderly, the mentally and physically vulnerable, the isolated, trying to figure out how they can help each other best. Whether it be getting a job in a supermarket, coming back into the NHS, or supporting neighbours informally through mutual aid.
People need to be able to make these choices. We need to resist the message that we're all 'selfish' and our choices must be controlled on pain of penury. Actually, we've needed to resist this for a long time.
We need solutions that don't just store up debt for businesses and individuals, particularly renters and people on low incomes. Decades of government policy have punched holes in the safety net. We need to tie them up immediately – and make sure that the net now catches us all. Everyone, without exception, must have a liveable income to sustain them in the difficult months ahead.
I've got food in the cupboards. Not everyone does.
Those on poor and modest incomes are least likely to have the kind of personal resources, good jobs that can be done remotely, and understanding bosses that will help them weather this crisis. They must be the priority.
That's why openDemocracy has launched a campaign today demanding the government guarantees everyone a liveable income during this crisis – without exception.
We have systems in place that could make this happen overnight – and more and more politicians and businesses are thinking along similar lines. Now we need to show a huge wave of public support. To show that even at this time when many of us are feeling lonely and frightened, we can stand in solidarity with each other, and demand that no-one is forgotten.
Please join us, sign the campaign below and share it widely. Thank you.
To: Rishi Sunak, Chancellor of the Exchequer
We welcome the steps already taken by the government to support people and businesses affected by the coronavirus.
But today, we are calling on the government to introduce an immediate liveable income guarantee for everyone living in the UK – without conditions on job seeking, migration status, savings, partner income or any other limiting factors.
This must guarantee every adult in this country an income equivalent to the real living wage (£9.30 per hour, or £372 per week).
It's grossly unjust that the most vulnerable in our society are hit hardest by this pandemic.
To save lives now, we must urgently catch everyone in the safety net.
From coronation budgets to secretive government units, journalists have used the Freedom of Information Act to expose corruption and incompetence in high places. Tony Blair regrets ever giving us this right. Today's UK government is giving fewer and fewer transparency responses, and doing it more slowly. But would better transparency give us better government? And how can we get it?
Join our experts for a free live discussion at 5pm UK time on 15 June.
Hear from:
Claire Miller Data journalism and FOI expert
Martin Rosenbaum Author of 'Freedom of Information: A Practical Guidebook'; former BBC political journalist
Jenna Corderoy Investigative reporter at openDemocracy and visiting lecturer at City University, London
Chair: Ramzy Alwakeel Head of news at openDemocracy
Read more
Get our weekly email