Barbados: the small but mighty force for climate action
The island's first female premiere shows the connection between slavery, reparations and climate finance – and how to be a world-class leader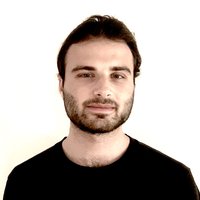 29 October 2021, 2.13pm
Two years ago, I snuck into the UN General Assembly Hall for the Climate Action Summit. I had a press pass, but the guards weren't letting any more journalists into the main hall. So I wrapped my small camera around my shoulder and followed the professional photographers into the pits along the sides of the huge chamber.
Before I knew it, I was sitting at a desk overlooking New Zealand's leader, Jacinda Ardern, Evo Morales of Bolivia, and Mark Rutte of the Netherlands, making small talk as the auditorium quickly filled up with nearly every world leader.
Then the spectacle began.
As I wrote at the time, the summit "had all the hallmarks of theatre – dim lighting, projected scenes of wildfires and floods, with a galvanizing opening act to entice the spectators".
Get one whole story, direct to your inbox every weekday.
I saw Greta Thunberg proclaim in front of the global heads of state and business elites: "We are in the beginning of a mass extinction and all you can talk about is money and fairytales of economic growth. How dare you!"
Once Thunberg was directed off stage, business quickly returned to normal. Heads of states, billionaire philanthropists and business executives announced new targets and billion dollar climate initiatives. A lot of "blah, blah, blah".
Except there were two noticeable diversions.
One was when Trump and his climate-denying gang made a surprise appearance on the way to an event on 'religious persecution'. I remember all of the photographers competing with each other for who could get that perfect, dimly lit shot.
And then there was a speech by Mia Mottley, the prime minister of Barbados. Her potent honesty shattered the spectacle as she told world leaders in 39 minutes that "small states continue to remain dispensable to the global community".
"We refuse to be relegated to the footnotes of history, and to be collateral damage to the greed of others. For we have contributed less than 1% of greenhouse gas emissions," Mottley said.
Intersecting crises
The small Caribbean island, with a population of just under 288,000 people (less than the English city of Sunderland), is now experiencing a host of intersecting crises. COVID has decimated the tourism sector, which accounts for 40% of GDP. Unemployment recently reached a peak of over 40%. Meanwhile, the increased frequency and severity of hurricanes, tropical storms and droughts due to climate change also threatens the viability of the island's tourism and agricultural sectors.
Barbados currently has one of the most impressive emission reduction targets, known in UN jargon as NDCs (nationally determined contributions). By 2030, it is seeking to be the first 100% green and fossil-free island state in the world – even though it is one of the countries least responsible for the climate crisis.
However, the country needs international financial assistance to meet this bold target. Reliance on tourism, coupled with a susceptibility to climate change fuelled-natural disasters, makes Barbados – along with other small island developing states (known as SIDS) – increasingly exposed to public debt crises. The island's colonial history is also to blame.
The Portuguese were the first Europeans to discover Barbados, followed by a Spanish invasion in the late 15th century. In 1625, the island was claimed by the British and was operated as a plantation economy through the labour of enslaved Africans. Its main exports, like many Caribbean colonies, were sugar cane and tobacco.
When Barbados finally gained independence in 1966, it was tasked with developing an economy on its own – without sufficient fiscal support from the international community or its former colonisers, who had extracted vast wealth over centuries. The island was quickly marked by high levels of emigration and 'brain drain' to Canada, the US and the UK.
In the decades since, Barbados has embarked on many investments in infrastructure to develop its tourism sector and diversify its economy. The country also emerged as one of the main offshore financial centres in the Caribbean, as revealed in the recent Pandora Papers investigation.
However, the island's vulnerability to global crises reached another peak following the 2008 global financial crisis, when it became even further indebted due to a significant tourism drought.
After her resounding victory in 2018 as the country's first female prime minister, Mottley revealed that the island had a public debt of nearly $8bn (175% of the country's GDP). This was the fourth highest debt-to-GDP ratio in the world after Japan, Greece and Sudan. (Barbados subsequently restructured its sovereign debt.)
Like many SIDS, Barbados has limited fiscal space in which to deliver its climate targets and adaptation measures. Yet, over her recent tenure, Mottley has been seeking to fundamentally redistribute power within the global political and economic order.
After the global Black Lives Matter movement last summer, Mottley called for reparations and a 'Caribbean Marshall Plan' for the legacies of colonialism and slavery. Mottley, the chair of the CARICOM (Caribbean Community) Reparations Commission, noted that: "There was no bank account left with us at the point of independence, there was no development compact."
Related story
30 August 2021 | Keston K. Perry
Reparations are not charity or aid – but an acknowledgment of responsibility by industrialised nations that they should pay their just dues
In September last year, Mottley also announced that it was time to "leave our colonial past behind" and remove the British sovereign as head of state. Last week, the island elected Dame Sandra Mason as its first ever president to replace Queen Elizabeth – officially becoming a republic. Mason will be sworn in on 30 November to coincide with the 55th anniversary of independence from the UK.
And to meet the island's targets ahead of COP26, the government is now calling for more international support – including the "release of Special Drawing Rights by the Bretton Woods institutions [IMF and World Bank]", which "can help diffuse the dangerous nexus between COVID, climate and debt".
Last month, Mia Mottley returned to New York to make another powerful speech – in which she disregarded her prepared remarks – in front of a socially distanced and masked-up 76th UN General Assembly. I recommend that everyone watch it in full. It is a masterclass of moral clarity, calling on the international community to finally stand up and act on behalf of the global majority.
Here are some key excerpts:
"If I used the speech prepared for me to deliver today, it would be a repetition. A repetition of what you have heard from others, and also from me. Equally, how many more times will we have a situation where we say the same thing over and over and over to come to naught? My friends, we cannot do that any more. And I ask simply that we recall three years ago, when I made my maiden speech. I told the international community that the world appeared awfully similar to what it looked like a hundred years ago. Barbados made that position clear. Regrettably, we have not come to say we told you so. But we have come to say that the needle has not moved, and that we have not seen sufficient action on behalf of the people of this world.
"How much more must we do before the global, moral, strategic leadership that our world needs comes? How much more global temperature rise must there be before we end the burning of fossil fuels? And how much more must sea levels climb in small island developing states before those who profited from the stockpiling of greenhouse gases contribute to loss and damage that they occasioned rather than asking us to crowd out the fiscal space that we have for development to cure the damage caused by the greed of others? And how many more hurricanes must destroy, locusts devour and islands be submerged before we recognise that $100bn in adaptation is simply not enough? The answer is that we are waiting for urgent global, moral, strategic leadership.
"How many more crises must hit before we see an international system that stops dividing us and starts to lift us up? How many times must people come to this podium, and speak to the plight of people in Cuba and Haiti and see very little being done to lift the floor of social development to give those people the right to pursue legitimate ambitions?
"How many more crises and natural disasters before we see that the old conventions of aid mean that assistance does not reach those who need it most and those who are most vulnerable?
Who will stand up for progress?
"And how much wealthier must tech firms get? The top five tech firms have a market capitalization of $9.3tn. How much wealthier will they get before we worry about the fact that so few of us have access to data and knowledge and our children are being deprived of the tools that they need in order to participate in online education? The answer is that we have the means to give every child on this planet a tablet. And we have the means to give every adult a vaccine, and we have the means to protect the most vulnerable on this planet from a change in climate – and we choose not to. It is not because we do not have enough, it is because we do not have the will to distribute that which we have.
"And it is also because, regrettably, the faceless few do not bear the consequences sufficiently. How many more leaders must come to this podium and not be heard before they stop coming? How many times must we address an empty hall of officials in an institution that was intended to be made for leaders to discuss with leaders the advancement necessary to prevent another great war or the other great challenges of humanity?
"How many times will we stand idly by and see women of colour and men of colour and women period be attacked by the leadership of international organisations disproportionately? And yes, how many more times must the great needs be met simply by nice words and not have before us the opportunity necessary to prevent nationalism and militarism? The answer is that this age dangerously resembles that of a century ago. A time when we were on the eve of the Great Depression, a time when we fought a similar pandemic, and a time when fascism, populism and nationalism led to the decimation of populations that are too horrendous for us to even contemplate. Our world knows not what it is gambling with. And if we don't control this fire, it will burn us all down.
"As I said two years ago, this is not science fiction. This is our reality. Who will stand here and support [the secretary general] to give him the mandate and our institutions, be it the WHO, the IMF, the World Bank or the regional development banks or the development institutions – who will give them the mandate to go forward if we continue to refuse to summon the political will to confront what we know we must?
"In the words of Robert Nesta [Bob] Marley – 'who will get up and stand up?' Who will get up and stand up for the rights of our people? Who will stand up in the name of all those who have died in this awful pandemic, the millions? Who will stand up on behalf of all those who have died because of the climate crisis? Or who will stand up for the small island developing states who need 1.5°C to survive as we go to COP26? Who, who will stand up? Not with a little token, but with real progress.
If we can solve male baldness, we can solve the problem of letting our people eat at affordable prices
"And who will stand up for all in our countries who remain and suffer indignity of unemployment and underemployment, and whose access is uncompromised by increased food prices and increased transportation prices? It is not beyond us to solve this problem. If we can find the will to send people to the Moon, and solve male baldness – we can solve the problem of letting our people eat at affordable prices.
"We have been told that democracy is what matters in our country, and democracy is fundamentally an issue in the majority of numbers. But why don't we count who stands up in here? My friends, it is against that background that I say this is not 1945, with 50 countries. This is 2021, with many countries that did not exist in 1945, who must face and answer the needs of their people; who want to know what is the relevance of an international community that does not listen to each other? That will not talk with each other? It is against this background that I say our voices must be heard, and our voices must matter.
"And today, at this dangerous fork in the road, Barbados says that the nation states of this assembly and the people of this world must indicate what direction we want our world to go in, and not leave it to the faceless few who have worked so hard to prevent the prosperity from being shared with all of our peoples.
"I regret that the token initiatives will not close the gap. On Monday morning, I said to the prime minister of the United Kingdom that I was a student in his country. And that as we got off the train there would be a pre-recorded message each time that simply said 'mind the gap'. Let us, my friends, not only mind the gap, but determine as a global community of nations that numbers matter and that we have the population and the member states to send the signal of the direction that we want our world to go in at this dangerous moment.
"And let us do so with the calm assurance that those who labour in great causes never ultimately fail – but we must summon the courage to do it. I ask us in the name of our people to find the global, moral, strategic leadership. Global, because our problems are global. Moral, because we must do the right thing. And strategic, because we cannot solve every problem of the world but we must solve those within our purview immediately."
Russian aggression is driving Ukrainians into poverty. But the war could also be an opportunity to reset the Ukrainian economy – if only people and politicians could agree how. The danger is that wartime 'reforms' could ease a permanent shift to a smaller state – with less regulation and protection for citizens.
Our speakers will help you unpack these issues and explain why support for Ukrainian society is more important than ever.
Read more
Get our weekly email