Sunak's jobs scheme left young people in debt and failed to vet employers
Exclusive: Under-25s were treated like 'free bodies' under the government's £1.9bn Kickstart project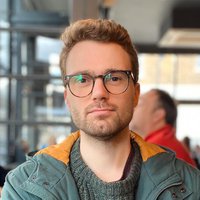 24 June 2022, 12.01am
Young people were pushed into debt and treated like "free bodies" under a flagship government scheme to help them find work during the pandemic, openDemocracy can reveal.
Our investigation found that the Department of Work and Pensions (DWP) failed to properly vet employers and consistently flouted its own rules over the 'Kickstart' employment programme.
Launched in September 2020, the £1.9bn scheme was intended to stop young people from falling into unemployment. Companies were encouraged to create new jobs for under-25s, with the government paying their wages for the first six months.
But companies failed to pass on the money they received from the government, and young people were not provided with training or support.
The Covid-19 public inquiry is a historic chance to find out what really happened.
One worker, Becky*, was given a job at a tech firm in London under the Kickstart scheme. But after a month, her first payslip did not arrive.
Speaking to openDemocracy, she said that over the next six months she was repeatedly underpaid, denied wage slips, or not paid at all. When she complained to her employer, Becky was told she should leave if she was unhappy.
"I've got a three-year-old," she said. "I was having to use my rent money to buy food. I'm in so much debt over this. I wasn't able to pay for my gas and electric."
Companies that won funding were supposed to be vetted to make sure they had a "track record of fiscal competence" and were of "sufficient size and structure".
But openDemocracy has found grants were given to newly incorporated firms that had never filed accounts with Companies House and had no record of managing public funds. Others had not been active for years.
In one case, a tech start-up in east London was approved for the scheme, despite being incorporated only in December 2021. To date, the company has still not filed any accounts with Companies House.
In my exit interview, I was told that money comes later in life and that I don't need it now
The Kickstart scheme also allowed 16- to 24-year-olds to apply for jobs via so-called 'Gateways', which included local councils, charities and private companies. Acting as intermediaries, they matched young people with potential employers and helped secure funding. For each Kickstart placement they set up, Gateways were awarded £1,860 by the government.
But again, vetting rules were repeatedly ignored. Freedom of Information requests sent to 49 councils that acted as Gateways revealed that at least 12 did not vet companies at all before putting them forward for funding.
Others, who claimed to have detailed vetting processes in place, did not follow their own procedures.
For instance, Bradford Council told openDemocracy it required companies to have been registered with Companies House for at least a year and to have filed at least one set of accounts to access the scheme. But the council appears to have approved some employers that did not meet these requirements.
A spokesperson for the council said it secured job opportunities for 813 young people, but said: "The vetting of the eligibility of companies and the ultimate responsibility to approve or not approve a company was with the Department of Work and Pensions, not the council."
Records from Coventry City Council say that three Kickstart placements were given to the National Farmers Union (NFU) Trust Company Limited, a company that has been dormant for more than 20 years. But the NFU told openDemocracy that its application had been "incorrectly registered" by the council and said the dormant company had not received any Kickstart funding.
Meanwhile, several companies that were approved as Gateways were incorporated and dissolved before ever filing accounts.
They include a Lancashire-based company called The Kickstart Wraparound Ltd, which advertised "government funding for businesses looking to employ new staff". With a lifespan of just 18 months, it never filed any financial accounts.
Related story
23 June 2022 | Adam Bychawski
CEOs of the six biggest train companies also took home a combined salary of more than £5m in 2020
Although companies like this did not break any rules, the lack of financial records available would likely have made it impossible for authorities to do proper due diligence checks.
The DWP has not made clear how much responsibility Gateways had for vetting companies. But a spokesperson said they were "required to check employers had the capacity to support the young person and provide employability support".
'I'm in so much debt over this'
In February, a report by the Public Accounts Committee (PAC) found that 1,657 "complex cases" had been recorded by the DWP – where Kickstart employees were either not paid properly, or raised serious health and safety concerns.
One Kickstarter, Jacob, was offered a placement last year but – despite being contracted to work 25 hours a week, the maximum the government would pay for under the scheme – he says he was doing between 40 and 50 hours. This meant that, on what should have been a minimum wage salary, he was being paid only around £3 an hour.
Before long, Jacob felt he had to quit, saying they were "awful employers". He told openDemocracy: "In my exit interview, I was told that money comes later in life and that I don't need it now. I was like: 'Well, I actually can't pay rent on the wages you're giving me'."
The DWP has said there is "good data" on cases like these. But Peter Schofield, the department's permanent secretary, has admitted there was no standardised monitoring system in place to track them. Instead, the DWP is left to "hope and believe" that the number of "complex cases" isn't even higher.
'Instantly supported'
When young people on the Kickstart scheme ran into problems, help and advice were supposed to be on hand. The DWP's director general, Karen Gosden, has claimed that such individuals are "very strongly and instantly supported".
But this was not Becky's experience. Her Universal Credit journal shows that she alerted Jobcentre work coaches about the payment issues at least 13 times in her six-month placement. Becky also says she tried contacting HMRC, several district account managers on the Kickstart scheme, and central DWP officials. She eventually received the backdated payments after finishing her placement.
The chancellor, Rishi Sunak, has said he is "proud" of how the Kickstart scheme has "transformed people's lives". But several young people told openDemocracy the scheme had left them feeling undervalued and exploited.
"I guess we were free bodies," said Rob, who is on the Kickstart scheme in Manchester. "There's six extra people here for no cost [to the company]."
I've got a three-year-old. I was having to use my rent money to buy food. I'm in so much debt over this
Last year, the National Audit Office (NAO) said the government has only "limited" assurances that Kickstart was having a positive impact. It said there was a risk that funding would go to businesses that would have created jobs anyway, adding that it had received criticism for "unclear rules, and a lack of published data on progress".
The last of the Kickstart jobs will end in September, after the scheme was brought to a close at the end of last year. But the young people affected worry their salaries will suffer in the long term as a result of the scheme. "It's nothing but cheap labour," said Sarah, one of the Kickstart workers. "It's going to take them two or three years to get paid what they're worth."
Responding to openDemocracy's investigation, the Department for Work and Pensions said it couldn't comment on individual cases, but claimed that financial checks were carried out on every company that received money.
"The Kickstart Scheme delivered value for money for the taxpayer and our dedicated Work Coaches helped over 163,000 young people into paid work," a spokesperson said.
"All Kickstart participants have Employment Contracts, meaning they are entitled to legal protections, and we have robust controls in place to identify and reduce the risk of fraud and error which has been kept low in the Kickstart Scheme."
---
*The names of Kickstart employees have been changed.
From coronation budgets to secretive government units, journalists have used the Freedom of Information Act to expose corruption and incompetence in high places. Tony Blair regrets ever giving us this right. Today's UK government is giving fewer and fewer transparency responses, and doing it more slowly. But would better transparency give us better government? And how can we get it?
Join our experts for a free live discussion at 5pm UK time on 15 June.
Hear from:
Claire Miller Data journalism and FOI expert
Martin Rosenbaum Author of 'Freedom of Information: A Practical Guidebook'; former BBC political journalist
Jenna Corderoy Investigative reporter at openDemocracy and visiting lecturer at City University, London
Chair: Ramzy Alwakeel Head of news at openDemocracy
Read more
Get our weekly email