Trump's troop withdrawal risks exacerbating west African conflict
"America first" is perilous blowback for an embattled African region.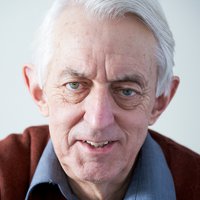 11 March 2019, 3.24pm
In the second decade of the "war on terror", the United States's anti-insurgency efforts have increasingly moved into the shadows: fewer boots on the ground, more drones and special forces. This can make the US-led coalition's operational failures easier to conceal while hiding the cost of its deeper strategic retreat.
A notable example is a swathe of countries in west-central Africa, where attacks by armed groups with a loose affiliation to al-Qaida or its offshoots are now routine. Their growing campaigns also expose a faultline in the Trump administration's "America first" strategy: how can an enemy be defeated when the tools to oppose it are gradually depleted?
The question is already sharp in the Middle East, where short memories tempt the dangerous notion that ISIS is finished. Yet that movement, despite elements being cornered in a last redoubt in eastern Syria, still has chances to revive its insurgency in Iraq thanks to reconstruction failures and Sunni resentment at marginalisation by a predominantly Shi'a and pro-Iran government (see "Trump vs ISIS: phantom victory", 31 January 2019).
For all that, Trump is intent on fulfilling his campaign commitments to bring the boys home. That includes withdrawal from Syria, scaling back in Iraq, and halving troop numbers in Afghanistan to 7,000 (a stage in eventual complete withdrawal). Trump's echo of American weariness with overseas wars, now joined by relief at ISIS's apparent withering and even talk of a deal with the Taliban, all give his overall aim a plausible veneer.
If enough of us speak up, we'll be able to protect honesty in public life.
Nonetheless, underlying realities cannot be wished away. It may thus prove harder than it looks for the United States to turn its back on countries where its own military and political efforts have inflicted so much damage (see "A war of minds: beyond 2001-18", 12 October 2018).
Regarding al-Qaida too, complacency can prove dangerous. That group, initial focus of the US's war, is now seen as an almost pale forerunner of ISIS. The US government's $1 million bounty on the head of Hamza bin Laden, son of Osama, can even be interpreted as a sign of more of al-Qaida's retreat than any recharge. But this also is misleading, as the network effects of the group's years of struggle have enabled its affiliates to become embedded in many areas, including Africa.
"We are not winning"
Here, a relatively neglected aspect of Trump's drawdown policy is its likely consequences in the Sahel region, not least at a time when paramilitary clusters loosely connected to al-Qaida are ever more skilled in waging asymmetrical war. No wonder, then, that Trump's instincts are provoking concern in high places, from Ouagadougou to the Pentagon:
"The shift has unnerved African commanders in Burkina Faso and neighboring nations in the Sahel, a vast sub-Saharan scrubland increasingly racked by bombings, massacres, kidnappings and attacks on hotels frequented by Westerners" (see Eric Schmitt, "Where Terrorism Is Rising in Africa and the U.S. Is Leaving", New York Times, 1 March 2019).
The United States military's Africa Command (Africom) deploys 6,000 troops and 1,000 civilian personnel across the continent. But it now plans to reduce the total number by a tenth by January 2022, and the contingent of special-operation commandos by a quarter (there are around 1,200 at present).
Trump's drawdown makes limited sense if viewed in the context of the calamitous US-led wars in Afghanistan and Iraq, which persisted through the two-term presidencies of George W Bush and Barack Obama. Even the latter's less than full-on intervention in Libya contributed to protracted instability.
"The reduced engagement lacks strategic nous when Islamist paramilitary organisations across the Sahel are posing a more serious threat."
But in its own terms the reduced engagement also lacks strategic nous when Islamist paramilitary organisations across the Sahel are posing a more serious threat. Senior politicians and military officers in west Africa (Burkina Faso, Mali and Niger, for example) are warning of this, as are their top US equivalents.
A stark confession of American weakness comes at the end of a year-long US-led military exercise involving 2,000 commandos from thirty African and western states. Flintlock was specifically intended to strengthen international cooperation and training in a period when, the United Nations has found, paramilitary violence in Burkina Faso alone has displaced 100,000 people and forced 150,000 children to stay away from school.
The soundtrack of this US-led initiative is more bleak than optimistic. Andrew Young, Washington's ambassador to Burkina Faso, says "[the] threat is growing, we're in a tough fight, and the fight is getting harder", while Major-General Marcus Hicks, the overall head of the US's special-operations in Africa, states bluntly: "I would tell you at this time, we are not winning."
In the region as a whole, Boko Haram's long-term campaign in northern Nigeria is the only conflict that gets even sporadic coverage in the western media. Yet at least five other countries - Burkina Faso, Mali, Chad, Niger and Mauritania - are now affected by insurgency. Military units from these countries are now gathered in the G5 Sahel Joint Force, which is planned to become 5,000-strong. In addition there are 4,500 French troops across Niger, Chad and Mali, backed by the use of French and American drones (both armed and reconnaissance). Even with all this, progress against the multiple jihadi elements is slow at best.
The deeper question is whether all these energies and resources could not be better directed. At the root of many problems are the unmet humanitarian needs of the Sahel, where hordes of young men have a basic education but very limited prospects – a combination firing dreams of escape from poverty, but also susceptibility to recruitment by extreme groups.
Even Trump's United States will continue to provide financial support to the region's governments, too little of which may trickle down. Meanwhile, Washington is on track to scale down its direct military commitments. The insurgents are more than surviving, and have time on their side. The comment of a Burkina Faso officer, Coulibaly Kanou, is telling: "What we fight against, what we see every day, is like a toxin. I do not know what the terrorists want from us".
Read more
Get our weekly email