Will Trump push Democrats to victory in Georgia?
In Trump country, the president's war with facts and his own party is causing chaos – but not as Democrats might hope.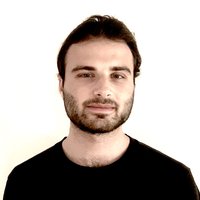 4 January 2021, 11.59am
"When you wear a mask, it's like trying to keep mosquitoes out with a chain-link fence," Matthew told us as he waited (maskless) for Georgia's Republican incumbent Senate candidate Kelly Loeffler to take the podium.
"The hell with boarding businesses up – let 'em open!," he continued. "There were less COVID deaths in Florida because the masks came off: masks make you breathe back in the particles, and it festers, and that's how it kills you."
We were assembled in the main square of McDonough, Georgia, a small town just 45 minutes outside Atlanta, the state capital. In a few minutes we'd see Loeffler, a Trump loyalist, leap onto the back of a pickup truck and make her pitch to McDonough's voters.
Matthew, 40, had come with his brother, niece and parents to support Kelly Loeffler because she's a "business owner who's going to stand up for what's right". To him, that means keeping all of Georgia's businesses open – bars, tattoo parlours, churches – despite soaring COVID rates and clear scientific consensus that masks do help stop the spread of the virus. It also means taking a stand against election fraud, which he says has been "suppressed" by the media.
The Covid-19 public inquiry is a historic chance to find out what really happened.
Citing testimony of state officials which he says proves widescale ballot-machine tampering in the November election, Matthew warned: "The people are awake and the people have spoken. When General Flynn [Trump's former national security adviser, pardoned by the president in November] gives the order, we're gonna bust in like they've never seen before.
"We'll block all the health inspectors, too," Matthew added, moving back to COVID, which he says is threatening his three businesses.
"We're ready to defend our businesses just like the "rooftop Koreans" in California did during the Rodney King riots. If it takes us getting on the roof and taking control, that's what we're gonna do."
Norma, from the neighbouring county, Butts, was also waiting to see Loeffler. A soft-spoken mother of five and grandmother to eleven, she was in town with her husband, a retired Delta Air Lines employee who had just recovered from COVID. She shared many of Matthew's concerns, both about lockdowns (which she and her husband both oppose) and supposed election fraud.
"Every American should have the right to have a fair election. We don't mind losing, we just want to know that it was fair and that it was legal," she said. "I'm disappointed it hasn't been properly investigated."
She told us she was worried about the "socialism that's coming in from the Democrats... They don't want freedom of speech, they don't want border security, and they want to take the guns away from us.
"We don't want to be restricted, we don't want to be told how to live every aspect of our lives. We have the greatest country in the world and I want it to stay that way."
Norma, Matthew and the scores of other people waiting for Loeffler outside McDonough's Gritz Family Restaurant were not disappointed. First up after the town's mayor was Kristi Noem, governor of South Dakota and a rising star in the Republican Party.
Noem has shot to acclaim among the Republican faithful this year largely thanks to her refusal to shut down South Dakota, or take even basic precautionary measures to tackle the spread of COVID in her state. Maskless, she hugged and shook hands and posed for photos with punters after the event.
"In 2020 we saw unprecedented attacks on our freedoms," Noem told the crowd. "We saw the media tell us that we didn't have freedom of speech. That if we didn't say the right thing they would silence us, ban us, filter us.
"We saw attacks on our freedom of assembly. They told us we couldn't meet with people, be with people we love. They attacked our religious freedom: telling us we couldn't go to church.
"In South Dakota, I told my people I would trust them. That I would give them all the facts, the data, the science we have, and I was going to let them exercise personal responsibility."
Turning to the choice facing Georgia voters on Tuesday, she told the crowd that the difference between Republican Loeffler and her Democratic opponent, Raphael Warnock, was about "all about our freedoms".
Taking the cue, Kelly Loeffler sprung to the platform. "Are you ready to show America that Georgia is a red state?" she shouted. "Are you ready to keep fighting for President Trump?"
"The rest of the country is counting on us," said Loeffler, who has an estimated net worth of half a billion dollars. "We're the firewall to stopping socialism, and we've got to hold the line right here".
Labelling her opponent Warnock a "radical agent of change" who would help to "destroy the American dream and shred the very fabric of this country", she warned that the US would be "unrecognisable" and "changed forever" if Warnock and the Democrats prevail this week.
It's a message Loeffler and Republicans have pushed relentlessly in this campaign: that Raphael Warnock, pastor of Ebenezer Baptist Church, where Martin Luther King Jr once preached, is a dangerous extremist in cahoots with foreign radicals who will pursue an 'un-American' agenda if elected.
These talking points have evidently been intensively tested and honed as the Republicans fight to hold their Senate seats here in Georgia, after the state narrowly opted for Joe Biden in November. And while racist undertones in Loeffler's attack ads are offputting to many swing voters, this doesn't matter enough. Both sides have calculated that this critical battle for control of the US Congress will come down to who can more effectively mobilise their base.
That's why Loeffler and her fellow Republican candidate David Perdue are in lockstep with Donald Trump. Both performed quick U-turns to back his unexpected $2,000 COVID stimulus call, even as Senate Republicans led by majority leader Mitch McConnell refused to table it.
Both continue to back Trump's allegations of election fraud, even though this complicates the task of persuading their own supporters to turn out and vote on Tuesday.
Other Republican officials have taken a more principled stand against Trump's baseless allegations, often at personal cost. Most memorably Gabriel Sterling, a Georgia election official, warned: "Someone's going to get hurt, someone's going to get shot, someone's going to get killed."
Internally, the Republican Party is in disarray. Trump's $2,000 stimulus demand is overwhelmingly popular with voters – 78% want to see it happen – with Congressional Democrats backing it too, putting McConnell and Senate Republicans who oppose it in a difficult position.
Meanwhile Trump's continued attacks on Georgia governor Brian Kemp and secretary of state Brad Raffensperger for certifying the state's election results have created deep divisions between Georgia Republicans, even before the latest revelations about Trump directly pressuring Raffensperger to "find" him 11,780 votes.
Loyalists, such as former Trump attorney Sidney Powell, have even called for Georgia Republicans to boycott elections until the voting systems are "secure". But it would be unwise to assume that any of this will affect Republican turnout for the Senate run-off races on Tuesday.
Journalist Greg Palast has been investigating voter suppression in Georgia for years. Speaking on our recent podcast, he rejected the notion that internal Republican strife will have much impact.
"The people who are telling Republicans not to vote, they're outsiders. Georgia Republicans understand what's on the line and they will vote," he said. "The White Evangelicals, which make up about 40% of their electorate – they will vote. They go to the polls like zombies. It's like 'The Walking Dead': no matter what, you can chop off an arm, they'll go."
As the race closes, most polls have the two parties neck and neck. If correct, that's another sign that many conservative and libertarian-leaning voters who refused to vote for Trump in November will back the Republicans this time round in the Senate race.
"There's a difference between what I support personally, and what I think the government should do," one Atlanta-based lawyer said, when discussing why he was voting Republican despite being 'pro-choice', and disagreeing with Republicans on a number of other issues.
"I don't think that the government should just give out free money to everybody," he explained, adding: "It's harder, I think, for a lot of people to admit on the record that they're Republican and in particular that they voted for Trump… There's a snap judgment: you just must be a racist or a sexist and you don't care about people.
"If I had to wager I'd say the Republicans are going to win. My hope is that people will look at the playing field and say: 'Hey, look, I want a government that works together. I want a government that compromises because you can't always win.' And the best way to get to that is to have a Republican Senate."
Problems with democracy
And yet, although few local Republicans will admit it, Georgia itself is an example of the dangers of prolonged one-party rule. Decades of Republican dominance in state institutions have allowed legislators to rig the system in their favour through gerrymandering and voter suppression in predominantly Democratic districts.
These are problems not only in Georgia, but in many places across the country (and gerrymandering is a game long played by both Democrats and Republicans). Any incoming administration serious about rebuilding trust in politics would make both issues – and wider democratic renewal – a top priority. Biden has given lip service to this but it remains to be seen whether there is the political will, let alone the opportunity.
Meanwhile Trump's repeated, baseless allegations of fraud are wreaking longer-term damage on the democratic process.
"Everybody here has seen this blatant fraud that's taken place," Matthew told us in McDonaugh. "We're not going to be put in a hole, put in a ditch and be stepped on with hypocrisy any longer. We're going to take control, take up arms and defend ourselves."
This erosion of faith isn't just a problem for Republicans. Over the past few months we've travelled across vast swathes of the United States, talking to voters from all walks of life. Everywhere we've gone, it's been clear that both party establishments need to find ways to better connect with the citizens they claim to serve.
In early December, Trump framed the choice facing Georgia voters thus: "[You] will determine which party runs every committee, writes every piece of legislation, controls every single taxpayer dollar. Very simply, you will decide whether your children will grow up in a socialist country or whether they will grow up in a free country."
But just a few doors down the road from where Matthew, Norma and other residents were gathering to hear Kelly Loeffler this weekend, the message had evidently not cut through.
Melanie, a 32-year-old hospitality worker, was finishing her shift in PJ's Cafe. She'd never heard of Loeffler, and doesn't follow politics: "Republicans and Democrats, they're both the same. Everyone knows the system's got to change but no one wants to do it.
"Our current president is in his late seventies. Our new president is even older. There is no way either of those men can relate to me and what's going on with my family."
---
Follow us on Twitter (@maryftz and @aaronwolfwhite) for our latest updates from the ground – and sign up to our newsletter for all our coverage weekly.
Read more
Get our weekly email