The COVID-19 domestic violence crisis in the UK is a decade in the making
Domestic violence under coronavirus is a hot topic, but we mustn't forget how we got here. Politicians ripped our safety net to pieces.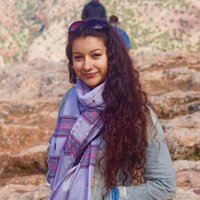 5 May 2020, 8.32am
Domestic violence risks amidst COVID-19 are rightly getting mass attention, as women have been locked up with their abusers and shelters are receiving a record number of calls for help. But where was this concern for women before the pandemic?
Even in 'normal' times, domestic violence is a crisis. And while the current situation is unprecedented, and horrific, it wasn't inevitable.
A recent poll by Amnesty UK found that 72% of people think the government should do more to protect domestic abuse survivors. 65% think it should provide more funding to support them during the pandemic.
These findings come as the Domestic Abuse Bill returned to parliament last week after significant stalling due to the prorogation of parliament and snap general election in 2019. MPs will put forward amendments over the coming months.
The Covid-19 public inquiry is a historic chance to find out what really happened.
Meanwhile, this weekend, the government announced a new £76 million fund to support the 'most vulnerable' people during the pandemic, including women escaping domestic abuse who it says will be prioritised for housing. This is good news, but it remains to be seen how exactly this money will be allocated.
This figure is also far below the around £173 million a year that domestic violence charities say is needed to ensure that no woman or child is turned away from refuges.
And the government's track record on these issues leaves much to be desired. Certainly, it should act now, but we mustn't forget how politicians got us here – by ripping the domestic violence safety net to pieces. The Domestic Abuse Bill does not do enough to rectify this – and it's unlikely that this new fund will either.
Two women a week
Long before I began following these issues as a journalist, at openDemocracy, I had chanted "Two women a week" for years at protests organised by the feminist direct action group Sisters Uncut in London, in memory of the two women who are murdered every week in England and Wales by a partner or ex-partner .
We read out the names, ages and locations of these murdered women at vigils and funeral marches – which always brought me to tears.
Just before last year's election, we learned that domestic violence deaths had reached a five-year high, with 173 people killed in 2018, an increase of 32 from 2017. This surge in deaths even before the pandemic is down to government failure – a government with blood on its hands.
Over the past ten years, many refuges for BAME survivors were forced to close. Local council spending on refuges was cut by almost a quarter. Hostile home office policies barred most migrant women from accessing housing benefits, and therefore refuge spaces. The universal credit system, which pays benefits into a single bank account within a household, puts survivors at risk of economic abuse.
"Domestic violence deaths reached a five-year high even before COVID-19"
And thanks to our government, the UK is among just a handful of countries that have refused to ratify a key pan-European treaty against gender-based violence called the Istanbul Convention – meaning we don't legally have to follow it.
By ratifying this treaty, countries agree to provide "accessible shelters in sufficient numbers". The Council of Europe defines this as one shelter space for every 10,000 inhabitants. Using this benchmark, 26% of shelter spaces are lacking across the UK, according to the NGO Women against Violence Europe (WAVE).
A dangerous distraction
Instead, the UK government, under Theresa May, proposed its own legislation, the Domestic Abuse Bill. In 2018, Sisters Uncut crashed the BAFTA red carpet to protest – we called the new bill a 'dangerous distraction' from cuts that had left services crumbling.
Lying on the red carpet with our arms linked, our jumpsuits read "Times Up Theresa" in tribute to the Time's Up and #Me Too movements, but also to emphasise state responsibility. We demanded to know: what was the government really doing to support survivors of violence?
Theresa May promised increased convictions, which means pumping powers into prisons and policing. Reports from the UK and US show this approach can have the opposite effect, with police ill-equipped to identify the primary aggressor and often arresting survivors, especially those from BAME and working-class backgrounds.
Boris Johnson's government is still failing survivors. Funding for domestic violence services, particularly specialist services for BAME survivors, remains unclear in the bill that returned to parliament last week.
The bill also omits key Istanbul Convention recommendations to support migrant women to leave abusive relationships without fear of losing their residence status. "Reporting to the police should not be more dangerous than staying with the perpetrator," explains the Step Up Migrant Women campaign. Labour MP Jess Philips says migrant survivors remain "the government's blind spot".
What's more, the bill doesn't recognise domestic abuse as a gendered crime, while the Istanbul Convention clearly defines "gender" as "socially constructed" and recognises that women are disproportionately affected by gender-based violence.
At openDemocracy, Irene Rosales from the European Women's Lobby, recently told us "we wouldn't be in this situation", if governments had responded to "the reality of inequality, harassment and violence so many women face on a daily basis". She's right, and in the UK the infuriating truth is that women have long been left with nowhere to go – and we cannot forget how politicians got us here.
From coronation budgets to secretive government units, journalists have used the Freedom of Information Act to expose corruption and incompetence in high places. Tony Blair regrets ever giving us this right. Today's UK government is giving fewer and fewer transparency responses, and doing it more slowly. But would better transparency give us better government? And how can we get it?
Join our experts for a free live discussion at 5pm UK time on 15 June.
Hear from:
Claire Miller Data journalism and FOI expert
Martin Rosenbaum Author of 'Freedom of Information: A Practical Guidebook'; former BBC political journalist
Jenna Corderoy Investigative reporter at openDemocracy and visiting lecturer at City University, London
Chair: Ramzy Alwakeel Head of news at openDemocracy
Read more
Get our weekly email