Women across Latin America 'under pressure' to have C-sections during COVID-19
Women are facing an 'obstetric violence' crisis made worse by the pandemic, despite laws against mistreatment and 'abusive medicalisation'. Español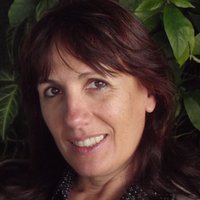 16 July 2020, 12.01am
Women giving birth across Latin America during COVID-19 have faced increasing pressure to have caesarean sections, a new investigation by openDemocracy reveals today.
The investigation also found numerous reports of mistreatment of women in labour, bans on birth companions, and refusals from medical staff to treat women during emergencies – despite laws in many countries against 'obstetric violence' and "abusive medicalisation".
Latin America already had the highest rate of C-sections in the world, accounting for around 40% of its births. In contrast, the World Health Organization (WHO) recommends a rate of around 15% and insists that C-sections should happen only when medically justified.
The WHO reiterated this advice during COVID-19, in guidance published in March, stating that women should have birth companions of their choice and receive respectful treatment, clear communication, appropriate pain relief and support to breastfeed if they want to.
Get one whole story, direct to your inbox every weekday.
Performing C-sections, inductions, episiotomies and other procedures when they aren't medically necessary, or without informed consent, is also forbidden under national or state-level laws against obstetric violence that exist in at least eight Latin American countries, including Argentina, Ecuador, Mexico, Uruguay and Venezuela.
Most of these laws also guarantee birth companions and that women can share rooms with newborns and be supported to breastfeed. But maternal health advocates say that these laws, and the WHO's guidance, were not observed in many places even before COVID-19. Now, they say the pandemic has made things worse.
Margarita Goñi from the Birth is Ours (EPEN) advocacy group says that, during Argentina's coronavirus lockdown in March and early April, several hospitals "started to schedule inductions or caesareans to any woman in their 38th week of pregnancy" – against ministry of health guidelines which say "it's important to avoid unnecessary caesareans."
Violeta Osorio, from the Las Casildas rights group, added: "Pregnant women are told a scheduled cesarean is better than going into labour at the height of a COVID outbreak. But this clashes with the need to prevent the healthcare system from being overwhelmed, as caesareans demand more resources and more days in hospital".
In Ecuador, Sofía Benavides (also from EPEN) said that the group collected testimonies of 26 women who gave birth during COVID-19. Thirteen said they were forced to give birth 'alone' under restrictions that banned hospital visitors, and fifteen said they were not allowed to have early skin-to-skin contact with their babies.
Benavides also described one private clinic as "offering: 'You come alone, get a C-section, we don't give you a room, we keep you instead at the observation area until discharge, and charge you 1,200 dollars'. The only good thing is you would be with your baby".
In Mexico, obstetrician Christian Mera said he expects that statistics will show a spike in caesareans in April and May driven by a "fear of overloading hospitals". He said this fear "is inconsistent, as caesareans entail greater risks for the women, and under COVID-19 there are added risks of hospitalisation and infection."
Bremen de Mucio, regional advisor on sexual and reproductive health for the Pan American Health Organisation/WHO told openDemocracy that across Latin America "caesareans have reached extremely high levels (even in women without COVID-19)".
In Uruguay, which by mid-July had seen about 1,000 COVID-19 cases and around 30 deaths, the ministry of health has also been accused of turning a blind eye to hospitals dodging the law and temporarily banning companions during births.
In the Venezuelan capital Caracas, two young women who both gave birth in May in public maternity wards described feeling "alone" and "frightened" until their discharge from hospitals that had banned birth companions and other visitors under coronavirus measures.
Both told openDemocracy that they had procedures they were not consulted about, including an amniotomy (starting a woman's labour by artificially rupturing her membranes and 'breaking her water'), induced labour and an episiotomy (cutting a woman's vagina).
Since March, openDemocracy has talked to dozens of women, maternal health advocates, midwives and obstetricians across Argentina, Ecuador, Mexico, Uruguay and Venezuela. Between them, they detailed numerous cases of childbirth during the pandemic that appear to breach both international guidelines and national laws.
Most of the women said they had to give birth without someone they knew in the room, because companions were suspended under COVID-19. This "multiplies the risks of mistreatment" in countries where "obstetric violence is always present", warned Mexican midwife Nuria Landa, from the women's group Nueve Lunas.
Some women also reported verbal abuse from overstretched hospital staff, while others said they were separated from their newborn babies and weren't able to breastfeed as a result.
"I felt abandoned, with a mix of anxiety and pain"
Breaches of the WHO guidelines and national laws have occurred in both public and private hospitals. "They didn't treat us with dignity," is how Lidia Cordero described giving birth without her partner in the emergency room of a public hospital in Huixquilucan, Mexico, where she said she wasn't given adequate information about what her doctors were doing to her.
"We were literally the hospital's plague-stricken ones," said Montse Reyes, who had a scheduled C-section in May at a private hospital in Mexico. She says that both she and her baby tested positive for COVID-19 after the birth, but staff didn't inform her of the test results until she was discharged following two days in isolation.
Reyes was not separated from her baby, but they were left in "an isolation area behind a glass door" and "no one was willing to be in contact with us. It was 11 pm and I'd not even had a glass of water since 10 pm the previous day."
"I felt abandoned, with a mix of anxiety and pain," explains Daniela Echeverría in Quito, Ecuador. While her husband was allowed in with her, she says they were left alone in a delivery room for three hours – by which point she had vaginal tearing, and her baby had swallowed amniotic fluid and meconium (signs of foetal distress).
Echeverría believes that staff numbers were reduced under COVID-19 measures, explaining how a single doctor and two nurses had to assist another birth before coming to her.
In Uruguay, Laura Vega from the NGO Grupo por la Humanización del Parto y Nacimiento said they have received 70 complaints from different parts of the country.
A lack of clear communication is a common theme throughout the testimonies gathered by openDemocracy. Two women who gave birth in different Uruguayan cities in April (before the government revoked its ban on companions in May), said they hadn't been informed in advance that they would not be allowed to have their partners with them when they gave birth.
"I was not even told. The gynaecologist told my partner his presence was not convenient in the operating theatre," said Anahí Oudri.
Andrea Fernández said: "I wasn't able to argue. I was frightened by the caesarean and knew that if I didn't win the argument, it wouldn't be nice to see the staff's angry faces."
Globally, openDemocracy's investigation has identified cases in at least 45 countries of WHO childbirth guidelines being breached since the pandemic began. The evidence comes from first-hand testimonies, NGOs and other news reports.
In Latin America, the imposition of coronavirus curfews and transport restrictions has also led to women missing antenatal check-ups, walking long distances to reach hospital, or being forced to have unplanned and risky home births.
In Venezuela in May, our reporter saw a woman who was 31 weeks pregnant initially being denied treatment by a Caracas maternity hospital. She was later transferred to another hospital, but her baby was stillborn.
In Ecuador in April, two women were repeatedly denied assistance during obstetric emergencies by public hospitals in Guayaquil, said Ana Vera, a feminist lawyer and member of the sexual and reproductive rights group Surkuna. The city was engulfed by the COVID-19 crisis at the time.
"They were assisted and given antibiotics and a life-saving transfusion only after I personally called the ministry of health," Vera told openDemocracy.
"Our reporter saw a woman being denied treatment at a hospital… Her baby was stillborn".
Also in April, Nuria Landa, the midwife in Mexico, received emergency phone calls from two women who went into labour at home after they were denied help by a hospital that had been converted to a COVID-19 centre without prior warning.
Another woman in the Mexican city of Guadalajara told openDemocracy that she delivered her baby at home without complications in April, but the day after the birth she felt ill and went to a hospital for a coronavirus test (which she says was initially refused).
"The doctor put her fingers strongly inside me, revolving them," said the woman, who described being scolded for having a home birth and told she probably had tissue in her uterus that needed to be removed. This was proven incorrect, she explained, when a second physician ordered an ultrasound – as well as a coronavirus test (which was positive).
This woman said she has reported her case to health authorities as a violation of laws against mistreatment in her state (which has not specifically criminalised obstetric violence).
It is unclear if or when these authorities will look into her complaints, and no one from ministries of health in Argentina, Ecuador, Mexico, Uruguay or Venezuela responded to openDemocracy's requests for comment on this investigation.
Ecuador's ombudsman's office said in May, in response to openDemocracy's questions, that they had not received a single obstetric violence complaint during COVID-19. This office did not respond to follow-up questions for an update on this in July.
A spokesperson for the Office of the UN High Commissioner for Human Rights, Michelle Bachelet, said they have "also received reports raising concerns about the human rights of pregnant women and girls in the context of COVID-19 pandemic."
"We are concerned that around the world, with overstretched health systems, resources for routine services, like maternal health services, are often diverted… Documenting these incidents is a critical first step to exposing the problem. States need to bring their practices in line with the WHO guidance in this area without delay."
Additional reporting by Magda Gibelli (Venezuela) and Agostina Mileo (Argentina).
Read more
Get our weekly email