What war in Ukraine is like for Russians living there
Four professionals with Russian ties give their verdict on the outlook for the future of Russia's relationship with Ukraine when the war is over
30 May 2022, 11.23am
According to the laws of war, Ukraine is likely to reject both Russian culture in general and prominent Russians for years.
For many in the country, the invasion on 24 February – and ensuing atrocities – washed out any possibility of engagement with Russia.
Ukraine's Russian-speaking regions have been subjected to destruction, while millions of Russian-speaking Ukrainians have defended Ukraine in the trenches and volunteer centres.
In recent years, Ukraine has become home to political refugees from Russia, as journalists, politicians and others have fled Putin's authoritarian regime.
A weekly summary of our latest stories about the post-Soviet world.
What will life be like for those Russians when the war is over? openDemocracy asked Russians living in Ukraine – an opera singer, lawyer, publisher and well-known journalist – what they believe the future holds for them.
"Hearing Russian could trigger PTSD for people"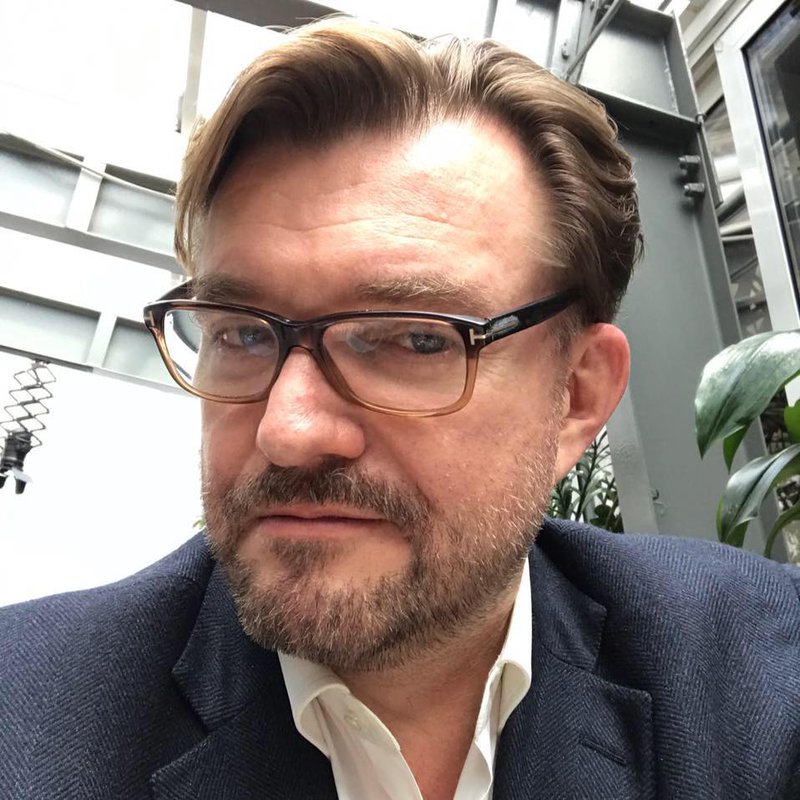 Political commentator and journalist Evgeny Kiselyov has been working on Ukrainian television since 2008.
Against the backdrop of high emotions and national tragedy in post-war Ukraine, the rejection of Russians is, of course, possible.
We still remember our grandparents who survived the Second World War, who could not even [stand to] hear the sound of the German language. So in Ukraine, people will be jarred by the sound of Russian speech. This form of PTSD could spread to the nation as a whole. And that's logical for a nation that has survived an aggressive war of annihilation.
On the other hand, long before the start of the war, Ukraine made a choice in favour of "Ukrainian" being a political category, not an ethnic one. Moreover, the country has made this choice many times, including by giving three-quarters of the vote to Volodymyr Zelenskyi, a Russian-speaking Ukrainian with Jewish roots from the east. If you look at the electoral map of Ukraine in spring 2019, you will see that Zelenskyi's electorate is almost evenly distributed throughout Ukraine, except, perhaps, Lviv region. Zelenskyi won even in the homeland of [Ukrainian nationalist leader] Stepan Bandera, the village of Stary Uhriniv. This speaks volumes.
I am entirely on the side of Sergei Loznitsa, who spoke sharply at the Cannes Film Festival [against the boycott of Russian culture]. But from the point of history, the weakening of the influence of Russian culture in Ukraine is natural. This process would have continued without the war. For a long time, teaching in schools and universities has been in Ukrainian. The Ukrainian language has gradually conquered new territories, new spheres for itself. Strengthening the positions of the state language is an important component of state building in general.
I have not recently had the opportunity to be on the sidelines of the president's office. But until very recently, I knew that in the office, when the cameras are turned off, people communicate with each other in Russian. Whether they have now switched to Ukrainian, I do not know. I can only state that during the three years of his tenure as president, Volodymyr Zelenskyi has become much better at speaking Ukrainian. At the same time, I think he will not deny the fact that by origin, by upbringing, he belongs to the number of Ukrainians who, being citizens of Ukraine and convinced patriots, are used to speaking the Russian language.
I wonder who will be the subject of possible anti-Russian sentiments inside Ukraine? There are practically no Russian citizens in Ukraine now. Those who are here, as a rule, have a certain status. These are people who worked in Ukraine, and all of them either integrated long ago or left. An essential issue is the fate of that part of Ukrainian society that is to some extent connected with Russian culture – spiritual, literary, musical, historical. Ukraine is a bilingual country. And this bilingualism also applies to cultural heritage. I can hardly imagine that in post-war Ukraine, for example, in Odesa, the total eradication of Russian language or Russian culture will begin. This would be offensive to a significant proportion of Odesa's residents, carriers of Russian culture who were ready to resist Russian aggression.
"This culture has cancelled itself"
Maria Maksakova is an opera singer, former deputy of the Russian Duma for the ruling United Russia party, who moved to Ukraine in 2016. Her husband, Russian MP Denis Voronenkov, was assassinated in downtown Kyiv in March 2017.
If it wasn't for the war, I would now be performing in The Marriage of Figaro, and then Aida, then Lady Macbeth.
I get invited abroad, but I don't want to leave my child. In the first days of the war, everyone wrote and called me with the same message – that I must immediately leave Ukraine. And Russians flooded my personal messages with threats, telling me that they would get to me soon. But I didn't even consider leaving.
I have not been seen as Russian for a long time in Ukraine. Besides, I was born in Germany. My father is German. And [famous 19th century opera singer] Maximilian Maksakov, whose last name I bear, is a native of Bukovyna [a region straddling Ukraine and Romania].
What should our relationship be to Russian culture? All I have is a dream to chuck it in the garbage pit and forget about it
My connection with Ukraine is complex. Personally, I have never encountered any harassment. But after the death of Denis [Voronenkov], I felt I was causing a controversial reaction in society. Some supported me fervently; others were just as strongly against me. They would remind me where and how many years I worked [as a United Russia MP]. Someone else said on the contrary that I'd finally taken the right step. Nothing like this is happening now.
But people will feel contempt towards Russians for many years. What should our relationship be to Russian culture? All I have is a dream to chuck it in the garbage pit and forget about it.
The conversation about cancelling Russian culture is inappropriate here: this culture has cancelled itself. It is impossible to turn back. It's as pointless as giving a gangrenous leg a pedicure. I know where this culture comes from, and where "good Russians" [e.g. Russians who were previously linked to the Putin regime, but who are now against the war] find money to live on. This culture is fused with the state machine. When I went against the system, the system took everything from me, everywhere it could reach – it deprived me of my property, and even my children [Maksakova has two children from a previous marriage, but does not have custody of them]. That is, if in Russia you set out to truly oppose the system, it will leave you with nothing.
Although I left long before [the war] and cursed them in March 2017, I accept my responsibility for what is happening. I also lived there. Yes, I refused to vote for certain laws, resisted various horrors, but I lived there. I think if more people did as much as I did, we wouldn't have the problems we have today. But to do more and stay alive at the same time is probably impossible.
"Am I ready to personally take responsibility for what is happening? I am"
Poet and lawyer Vladimir Zhbankov moved from Moscow to Kyiv seven years ago, after he spoke out about the "referendum" that was used to annex Crimea in 2014. In recent years, Vladimir has provided legal assistance to Belarusians who have left their country after the 2020 protests.
The war found me at home in Kyiv, in the Podil district. Despite the announcements and the evacuation of various diplomatic missions, Russia's attack came as a kind of surprise. I felt lost in those first days. But I quickly switched to doing something useful.
Before this latest phase of the war, I monitored various crimes committed by the occupying authorities in Crimea. I prepared materials for international institutions. In December 2020, we submitted a large report to the International Criminal Court, which started an investigation into mass violations of human rights involving Crimean Tatars and other categories of citizens. At the end of February, everything changed, but this work continues.
When the war began, I began filling sandbags and making anti-tank devices and stoves.
When your hands and head are busy, it is easier to go through the horrors that are happening around you. Loud noise and constantly flying sparks make any kind of reflection difficult. After eight to ten hours of this work, you just have enough energy to wash off the metal dust. Therefore, psychologically, I was lucky. Filling sandbags in the early days cleared my head.
I don't encounter any rejection from Ukrainians. Every weekend in Kyiv, a poetry event, 'Persha Kava' ['First Coffee'] is held, where people read poetry in an open mic format, and those who the audience likes the most receive a packet of coffee as a reward. I recently attended readings and was the only one who read in Russian. I got a prize. I think that in the future there won't be any xenophobia.
I hope the current Russian regime will not stand. After it falls, there will be decolonisation
Am I ready to personally take responsibility for what is happening? I am. And although I continue to reflect, and everything in me changes, civic life is different. I think we need to accept all the possible negative consequences of today and, if possible, not go on about it.
I hope the current Russian regime will not stand. After it falls, there will be decolonisation. Because the current system built over the past 20 years is an internal occupation. What to do next is a question for the international community, which has shown itself to be passive in recent decades. Unfortunately, we cannot snap our fingers and make an ocean between eastern Ukraine and Japan. Many people who profess cannibalistic views will remain on this earth, and something will have to be done with them. But, again, international law does not approve of mass killings.
Yet for Ukraine, everything will be fine.
"I don't see my future anywhere except Ukraine"
Polina Lavrova, founder and director of the Laurus publishing house, has spent the last 16 years in Kyiv. She has Russian citizenship and a permanent residence permit in Ukraine. As a publisher, Laurus specialises in history and literature.
The war caught me in bed in Kyiv. When Russia announced the so-called 'special operation', it said it would not affect 'Ukrainian cities'. I woke up my husband and asked him: "Do you know what is meant by 'Ukrainian cities'?" It became clear that they meant the west of the country, but the rest of Ukraine was under the threat of occupation. Then I heard the first explosions and the clatter of my upstairs neighbours, who quickly packed up and left.
I was horrified at first. It seemed to me that my educational, publishing activities did not make any sense. When Russia began bombing Ukrainian cities, Russian-speaking cities, my books seemed to lose all their value. I wanted to close everything and go to work as a saleswoman in a pharmacy. The second shock was that the people in Russia did not come out to protest en masse. Some individuals came out, but certainly less than in support for Alexey Navalny previously.
Later, people began to contact me with the question of when the books that we had planned to publish would be available, and I saw that people really needed them. So three weeks later our publishing house resumed work.
I do not see my future anywhere except Ukraine – even though, obviously, this future will be difficult
I have been living in Ukraine for 16 years, I am a tax resident of Ukraine, and I do not pay any taxes in Russia. However, the war created difficulties. Our bank account [in Ukraine] was recently blocked. I use it to pay salaries, receive funds from the sale of books, which, by the way, people began actively buying. And I can't pay for the services of the printing house at the moment. It's a stalemate, but I think it can be solved.
I wrote a letter to the top people in the Ukrainian state with a request to pay attention to people like me. After all, people with a Russian passport and a residence permit in Ukraine, who have been living here for ten or 20 years, have no way back. And it is now impossible to get a Ukrainian passport. This procedure requires certain documents that can only be obtained in Russia. For people who came to Ukraine after 2014 and supported the Maidan, there was a simplified procedure for obtaining a Ukrainian passport. Now they answer that although this is important, there is no time for such decisions given the war.
Of course, I expect a certain amount of anger in Ukrainian society. The longer the war lasts, the more people die, the more the rejection of Russians increases. But I do not see my future anywhere except Ukraine – even though, obviously, this future will be difficult.
Read more
Get our weekly email