9 reasons Johnson's plans don't fix social care
The quality of care will still be relative to a person's ability to
pay for it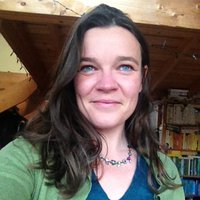 8 September 2021, 1.53pm
1. The proposals do nothing for the majority of people who provide social care
The social care provided to adults by 5.4 million unpaid carers in the UK is valued at up to £100bn a year, according to a 2018 National Audit Office report – nearly five times the amount spent on publicly funded care. Too often these unpaid carers – mostly women – themselves experience poverty, stress and ill health. Boris Johnson's new plans for social care offer them no more than a vague promise to "take steps" to help unpaid carers get "support, advice and respite". In financial terms, however, the allowance given to nearly a million full-time carers is currently a paltry £67.60 a week.
2. They do very little for the people who provide the rest of our social care
The vast majority of our 1.5 million care workers work for private companies and earn £8.50 an hour on average. Their pay has fallen behind that of cleaners and sales assistants over the last decade. And it's certainly very different from how care workers are paid in Scandinavia, where they earn three quarters of the wage of the average nurse. Unfilled social care vacancies in England have risen to 112,000. Working conditions are intense, so nearly a third change jobs each year, meaning little continuity of care for clients.
The £500m earmarked for investing in the social care workforce, spread over three years, works out at about £2 extra each week per care worker
(it won't actually go into their pay packet, but into measures that are supposed to "support professional development and… long-term wellbeing").
3. The proposals say very little about half of our social care costs
Half of social care costs are spent on working age disabled adults and these costs have grown far more rapidly than those for older people, which makes them the biggest worry, according to council social services directors.
The Covid-19 public inquiry is a historic chance to find out what really happened.
4. The proposals offer little for people who don't own a home
One in five older people (and three out of five disabled people) don't own their own home, but have been almost invisible in the debate. True, lifting the means-testing 'floor' (the level of assets above which you're expected to start contributing to care costs) will benefit those who have more than £20,000 in savings, but how many people have that? It's hard to find good breakdowns of savings, but a recent survey found that half of people approaching retirement age have less than £20,000 in the bank.
5. The money on offer is less than you think
Over the next three years, only £5.4bn of the £36bn being raised, mainly through a regressive tax on lower paid workers, will go into social care. The Kings Fund estimates that only about half of that will be additional money going into social care. The rest will go towards replacing the money that people with assets will no longer contribute.
So that's less than £1 billion a year. It falls a long way short of "fixing social care". The Women's Budget Group has calculated that ensuring all those who need it receive social care, and paying staff properly, would cost between £25 and £55 billion extra a year, though some of these costs would be recouped through the creation of new jobs and tax income. This kind of expenditure would bring us into line with what Sweden and Norway spend on social care, as a proportion of GDP. Similarly, Manchester mayor Andy Burnham yesterday repeated his call for a non-means tested "National Care Service" through taxes on wealth and estates.
Even if you have little money and a high level of need, you may still have to pay for some, if not all, of the social care you require
6. There are two big reasons people get refused care funding, and the proposals ignore one of them
Even if you pass the now more generous means test, the councils that administer social care can still deny you support if they judge your care needs to be 'too low'.
And cash-strapped local councils are applying means tests ever more stringently. The "needs threshold" is set "far too high", economist Andrew Dilnot told the 'Today' programme yesterday. You might be unable to cook for yourself, or leave the house, and still find yourself refused social care funding, regardless of your financial situation.
That's one of the reasons the numbers actually receiving care funding have been going down, even though more adults than ever – an increase of 120,000 over the last five years – apply for it. In the financial year 2019-2020, only half of the 1.37 million older adults who applied for social care funding received any, and not all of what was awarded was long term.
7. Privatised social care has seen huge sums extracted by the money men
Following the privatisations of the late 1980s, 95% of elderly care home beds are now provided by private firms. The care home and care agency market is riven with collapses, insolvencies and buyouts, which increases the uncertainty for users and relatives, and the risk that people will be forced to move to care homes far away from their families, or stuck in failing homes.
The big care home providers tell us that the only issue is underfunding, and that they've been impoverished by the rise in minimum wage and cuts to local authority payments. But they tend to operate a distinct business model, which loads costs on to the parts of their group located in the UK, which never seem to make a taxable profit, even as related companies in their network – often located in tax havens – extract high rents, interest payments, management and consultancy fees, and dividends for shareholders. According to the Centre for Health and the Public Interest, this model means at least £1.5bn a year is leaking out from the large care home providers. Take HC-One, which operates through an extensive network of companies including several registered offshore in the Cayman Islands or Jersey. HC-One has reported a loss every year bar one since it was set up in 2011. It has never paid corporation tax, but still paid out at least £48m in dividends between 2017 and 2018 alone.
8. The reforms don't even protect the wealth in people's homes
Still, at least "no-one will have to sell their home to pay for care costs", right? Well… the reforms don't kick in for another two years. And even then, as well as the need to still raise the first £86,000 of care costs (if you own a home worth more than £100,000), there's one more loophole. You'll also have to pay for the accommodation element of residential care – only personal care costs will be covered by the cap.
9. Yet another policy fudge
More importantly, though, the fundamental problems of access and quality will remain, even when the plans do start to kick in in two years' time. Even if you do pass the twin hurdles of means-testing and 'needs' eligibility, and get some social care funding, soaring costs that rise above inflation and still-squeezed council budgets mean that you may be offered home visits that are too brief and infrequent, or a cheaper, inadequately-staffed care home.
So even if you have little money and a high level of need, you may still have to pay out of your own pocket for some, if not all, of the social care you require. If you can find the money, and are able to navigate the complex marketplace, that is. Otherwise, you'll have to either rely on friends and relatives, or go without essential personal care needs being met, as 1.5 million older adults and many disabled people currently do. Natasha Curry of the Nuffield Trust think tank said that Johnson's announcements meant "the broken social care sector will be feeling short-changed and bitterly disappointed".
Johnson has also promised yet another social care white paper at a future date, despite the fact that we've had 12 consultations and five reviews in the last 20 years. But it's a bit strange to promise to reform social care only after the government has "integrated" the still means-tested, loophole-ridden, privatised care system, with the NHS. That's what the Health and Care Bill, which is already before parliament, sets out to do.
Despite the announced plans, the quality of care provided will still be relative to a person's ability to pay for it. We don't accept this in healthcare, or at least, we haven't in the past. So, why should we accept it for
social care?
From coronation budgets to secretive government units, journalists have used the Freedom of Information Act to expose corruption and incompetence in high places. Tony Blair regrets ever giving us this right. Today's UK government is giving fewer and fewer transparency responses, and doing it more slowly. But would better transparency give us better government? And how can we get it?
Join our experts for a free live discussion at 5pm UK time on 15 June.
Hear from:
Claire Miller Data journalism and FOI expert
Martin Rosenbaum Author of 'Freedom of Information: A Practical Guidebook'; former BBC political journalist
Jenna Corderoy Investigative reporter at openDemocracy and visiting lecturer at City University, London
Chair: Ramzy Alwakeel Head of news at openDemocracy
Read more
Get our weekly email