This should be the social care election – why is it being treated as anything but?
Some 30,000 died of COVID in England's care homes. Yet with few understanding councils and the care system, social care falls off the 6 May agenda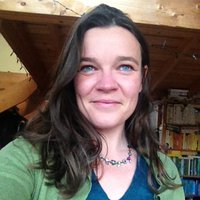 5 May 2021, 4.19pm
In the biggest set of local elections ever, one issue should predominate. Social care. It's the main thing many councils actually do, what many spend the largest chunk of their budget on. Social care was also, according to Ipsos MORI, a top priority for voters even before the pandemic (ranking behind only the NHS and Brexit in 2019 pre-General Election polls). And of the 151 councils in England with overall responsibility for social care, including shires, metropolitan and unitary authorities – more than half – around 80 – are electing some or all of their councillors tomorrow.
Take Hampshire – where 953 people have so far died with COVID-19 whilst supposedly being sheltered in care homes, one of the highest figures in the country. Or West Sussex, which has seen 664 such deaths. Or the unitary authority of Southend, where 130 people died in these circumstances, or the metropolitan borough of Dudley, where 150 did. Across England, there have been nearly 30,000 COVID deaths in care homes to date – and they're still happening, a daily litany of tragedy.
A stony silence
Yet Hampshire Conservatives' manifesto says nothing about what they'll do to improve the broken, largely privatised, care provision facing our older and disabled people. It has merely a vague statement about "supporting active lifestyles and reducing health inequalities", next to a picture of older people doing aerobics. Their party colleagues in West Sussex take a similar approach, with a manifesto crammed with detailed figures on everything from potholes to super-fast broadband, but on social care, just a vague pledge to "keep people safe from vulnerable situations, enabling them to live independently with extra support if needed".
Outside the leafy shires, Southend-on-Sea is a more closely watched battleground. But the Conservatives eight "key policies" that they hope will propel them back into power focus exclusively on police, car parking and buildings, and the phrase "social care" doesn't appear in their manifesto.
The Covid-19 public inquiry is a historic chance to find out what really happened.
It's a pretty gaping hole. The last year has brought home – tragically – the failings of social care. The care workers who were forgotten about in the scramble for PPE. The care workers who couldn't get paid time off if sick – even if showing COVID symptoms. The care homes themselves, so politically invisible that COVID-positive patients were discharged into them to take pressure off the more visible NHS wards and corridors. Not to mention the older and disabled people relying on social care provided by visiting workers in their own homes, who suffered when the law was rewritten so that their needs could be more easily ignored during the pandemic.
Care workers were forgotten about in the scramble for PPE and couldn't get paid time off when sick – even if showing COVID symptoms
But local Conservatives' reluctance to talk about social care is perhaps not surprising. Nationally, the party abandoned its 2015 and 2017 manifesto proposals to fix social care – in the latter, just three days after the plan made it into the manifesto. And it looks set to do the same again in next week's Queen's Speech, despite Boris Johnson in July 2019 promising on the steps of Downing Street that he had a "clear plan" for the sector.
This excuse for continued inaction, despite 12 consultations and five reviews of social care in 20 years, is that it's an important issue that needs resolving through cross-party talks, repeated again by minister Nadhim Zahawi on Radio 4 this morning. But hiding behind other parties is a pretty feeble excuse, coming from a government not exactly known for seeking consensus. And in any case, shadow care minister Liz Kendall recently pointed out that the government has not once approached her.
How do they get away with it?
The pandemic, at least in its early stages, saw a huge upsurge in concern for our elderly and vulnerable neighbours. Many of us organised to fill the gaps in support.
So why has this not translated into political concern? Why is this not being seen as the 'social care election'?
One problem is that few of us – including amongst the media classes – really understand what our complex and fragmented system of councils do, and in this most fragmented and strangely isolated election, the problem is even more acute. Candidates don't knock on your door and explain who's responsible for what, and the system of who is ultimately responsible for social care (your 'upper tier authority') is totally different in London (where the local councils aren't being put to the vote this year) and some other metropolitan areas, than in most towns and rural districts.
Of course, another problem is that the media always treats local elections merely as a set of runes by which to cast future Westminster performance – this time, as 'Starmer's first test'.
The way that private social care providers have already started to snaffle chunks of the NHS budget is glossed over
But another huge problem we need to grapple with is that very few people who don't receive or work in it, understand social care. Many are under the mistaken impression it is free at the point of need. In fact, only those with very high need and with next to no assets are eligible for publicly funded social care support. In recent years, the bars have become even higher, with anyone in possession of a home worth more than £23,350 expected to sell it to pay for any social care they need (though they may be able to effectively borrow against its value whilst remaining at home).
And many of us don't really grasp what social care is – whether it's help with washing and dressing for older people in their own homes, support with shopping and housework for disabled people, residential care for people unable to live independently, or social support for people with mental health issues, addictions, and domestic abuse victims. Few people realise how much of what used to be considered health care, has been stealthily redesignated as "social care" or "personal care", so that it can be more easily outsourced, and/or charged for, whether delivered in someone's home or a residential setting.
Even talk – as Zahawi did this morning – of (re)-integrating health and social care, glosses over the way private social care providers have already started to snaffle chunks of the NHS budget. Take the NHS's 111 service, now run in many areas by the care home giant, Care UK. Or the huge sums of money the NHS now hands over to private care homes and nursing homes so that it can free up the shrunken number of NHS beds – with catastrophic results during the pandemic, of course.
What is to be done?
Whilst councils reasonably point out that it's policy and budget decisions in Westminster that can fully solve the social care crisis, Labour and Lib Dem candidates do at least offer a few suggestions of ways forward at local level, whether through using their (limited) room for financial manoeuvre to raise more money, or (perhaps more productively at a local level) focusing on where the money goes – a crucial issue that has been absent from the debate for too long. Not to talk about social care privatisation leaves the issue strangely de-politicised, often focused on the need to 'help' the private social care sector, the same sector that was keen to cash in when the going was good.
In Southend, for example, Labour commits to "bringing services back in house wherever practicable", though this refers to services in general, not particularly social care. In West Sussex, Labour pledges to end "wasteful spending on outsourced services", and in Hertfordshire, (where 693 people have died with COVID in care homes) Labour goes further and reasserts the national party's 2019 promise to "provide free personal care to all our clients" and even to "[remove] the distinction between health and social care needs". These are bolder promises – but made in leafy shires where Labour candidates stand little chance of being elected to implement them. In closely fought Dudley, where 150 people died of COVID-19 in care homes, Labour's pledges focus on jobs, environment and crime, and make no mention of social care.
The Lib Dems take a slightly different tack. In Gloucestershire, for example, they are calling for an inquiry into the "overall handling" of the pandemic and a "review of care staff employed by Gloucestershire County Council" – but the problem, as we have seen in the past year, is that the majority of care staff are not employed by councils, but by private employers. Still, it's a start, of sorts.
But what a massive missed opportunity this election looks to be, of holding our politicians accountable for the way the system failed our most vulnerable people over the past year.
From coronation budgets to secretive government units, journalists have used the Freedom of Information Act to expose corruption and incompetence in high places. Tony Blair regrets ever giving us this right. Today's UK government is giving fewer and fewer transparency responses, and doing it more slowly. But would better transparency give us better government? And how can we get it?
Join our experts for a free live discussion at 5pm UK time on 15 June.
Hear from:
Claire Miller Data journalism and FOI expert
Martin Rosenbaum Author of 'Freedom of Information: A Practical Guidebook'; former BBC political journalist
Jenna Corderoy Investigative reporter at openDemocracy and visiting lecturer at City University, London
Chair: Ramzy Alwakeel Head of news at openDemocracy
Read more
Get our weekly email