Keir Starmer's speech – the best thing since stale bread
It's not capitalism that has to change, the Labour leader told us today. It's you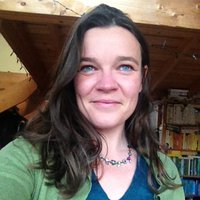 29 September 2021, 3.46pm
Keir Starmer's long-awaited, first in-person speech to Labour's annual conference was predictably dull: a history lesson focused on the industrial revolution and the Blair government, while skipping silently over everything from Clement Atlee to Jeremy Corbyn.
In terms of policy, there was a pledge to spend more on young people's mental health – without mentioning the widespread privatisation of that service, which currently sees almost half of its NHS funding being funnelled into private health companies.
There was also a vow to "give our young people the tools of the future" in terms of "digital" and "life" skills. Briefings ahead of the speech suggested that, on this, what Starmer had in mind was training young people to understand their credit scores, their private pension savings, and the contracts their landlords ask them to sign.
So, Keir's big offer? A Labour government that will teach you to better navigate the choppy waters of capitalism, while paying another company to soothe your worries when the stress becomes overwhelming.
The Covid-19 public inquiry is a historic chance to find out what really happened.
"All we have to do is to learn to adapt," he said, while labouring a long analogy about his father's factory and the need to "re-tool" ourselves.
Young people want more. Far from embracing their destiny as simply "Uber-riding, Airbnb-ing, Deliveroo-eating freedom fighters", as Liz Truss, now the foreign secretary, memorably described them in 2018, they want the certainty and security of publicly owned services. Polls routinely show that – just as much as their parents and grandparents – young people support public ownership of everything from buses to energy and water to health services.
According to shadow chancellor Rachel Reeves, these aren't "bread and butter issues".
Starmer is right to zoom in on mental health... but his speech suggests he'll treat symptoms, not causes
But tell that to the young person seeing their hope and security eroded by the daily grind of what Reeves calls "everyday economics". They aren't wanting "jam on it", as my mother would say. They're just sick of their privatised bus service jacking up fares and cutting services they rely on to get to college, work or play. Despairing of being unable to afford their own place, given sky-high, privatised utility bills and private rents. Fed up with being paid poverty wages by privatised care companies and call centres, which duck even the minimal adult minimum wage requirements by hiring the young. Stressed by having to compete everywhere – in endless tests, in their online 'brand' – in a desperate attempt to win a decent opportunity in a country where, after nearly four decades of privatisation, everything is a marketplace.
And only the privileged can turn to their families for help, with many parents facing the same issues as their children.
No wonder young people are miserable – and that's before you even get to the impact of global threats such as the pandemic, climate change, right-wing-funded culture wars, and the way Brexit has ended chances of social mobility.
Starmer is quite right to zoom in on mental health – but despite his promises to prioritise prevention, his speech suggests that, in reality, he'll treat symptoms, not causes.
A pledge for more money to fund support in schools to access treatment more promptly through local "mental health hubs" will be welcomed by mental health charities. But Starmer said nothing of the fact that young people's mental health is in the state it's in, in part because in recent years it's been the most heavily privatised section of our NHS. Currently, 44% of NHS spending in this area goes to the private sector, rising to 97% of all NHS spending when it comes to the most troubled young people. And there have been numerous horror stories about the results.
Starmer did rightly say that the future of the NHS couldn't "just be about more money". Was he going to acknowledge the need to stem the billions leaking out to the private sector? No – instead he enthused about how health would be "remade" by a "bewildering" array of robots and virtual reality. "I could talk about this all day," he said, sounding in reality about as tech-savvy as Boris Johnson in his infamous UN technology speech about how "your mattress will monitor your nightmares".
Related story
29 September 2021 | Emma de Saram
The Labour leader should step aside if he can't deliver on climate action, says a young Green New Deal campaigner
There was another short-lived glimmer of hope in Starmer's speech, too. That if he wasn't going to bring our basic services back into public ownership, he would at least better regulate the companies who provide them.
Companies who cut corners, squeeze staff, restrict our ability to talk to a human being and load more work onto hapless consumers, aren't lacking moral fibre – they're simply following their legal obligation to maximise shareholder returns. So, when Starmer announced that he would change the legal obligations on company directors, for one happy moment, I thought he was about to pledge to introduce stronger legal duties on them to protect not just profits, but people and the planet. Such a change has been a long-standing demand of campaigners and trade unionists. But Starmer's plan was nothing of the sort. Instead, it was to make "the long-term success of companies the main priority".
In such a context, appeals from Starmer to work as 'partners' will make no difference whatsoever.
"Pride derives from work," Starmer announced, amid heckles. But on who you work for, on who owns your employment and your services, not a breath.
Starmer's speech was just the latest disappointment of this week's Labour conference in Brighton.
Shadow housing secretary Lucy Powell promised to give first-time buyers "first dibs" on new developments, and expressed some aspirations for more social housing, but said nothing about regulating private rents. That means any higher taxes imposed on private landlords will just get passed on to tenants in England (though Scottish tenants look set to be better protected, under the plans of the new SNP-Green coalition that Starmer dismissed today as a "bad government").
Shadow transport secretary Jim McMahon said he wanted "public transport run for the public good" and Reeves promised "the biggest wave of insourcing in a generation" – but there was no detail in either case. If their own leader can get away with claiming that when he said he supported utility nationalisation, he didn't actually mean it, then hopes of radical change rather recede. Corbyn's biggest problem was not that voters didn't like his message – it was that they simply didn't believe he'd deliver it. How can anyone believe Starmer – feel a sense of trust and security in his promises – when this week he told us that he's happy to junk his promises for political gain?
Indeed, Starmer and his shadow ministerial colleagues generally talk about insourcing only in the context of Tory donors and COVID contracts, which leaves the distinct impression that companies who don't donate to the Tory party need not worry about their prospects for more outsourced contracts. After all, some of the largest beneficiaries of the privatisation of swathes of social care, mental and physical health needs are firms founded by men who donated generously to Labour during the Blair years.
Those suggesting public ownership have reportedly provoked fury in the Labour leader's office
A generation of old Blairites like Peter Mandelson, John McTernan, Phil Collins, and their acolytes now staffing Starmer's operation, have queued up to advise their new leader to match his own version of Blair's business-friendly 'prawn cocktail offensive', Starmer's Clause IV burp if you like, with a big pitch on "security". To "lean into [his] brand", as the former director of public prosecutions.
But how can we have security when we know our basic needs are being exploited for profit, rather than run for the common good? Where is our reward for 'hard work' when we're forced to do a second shift at the end of a hard day, shopping around in the least fun 'markets' ever, in a desperate attempt not to be ripped off?
On social care, shadow health secretary Jonathan Ashworth tells us that his plan is "as far-reaching as Nye Bevan's plan for the NHS". But in 1948, Bevan brought hospitals into state control and ensured universal coverage, whereas, at present, Labour merely promises that social care workers will be able to negotiate better pay with their largely privatised employers (though not, of course, £15 an hour). Perhaps these workers are supposed to draw comfort instead from Starmer's undoubtedly heartfelt words about the "nobility of care" and the notion that such work is a "calling". And on eligibility for social care, neither Starmer nor Ashworth said anything substantive.
And the considerable money that Reeves promised to green the economy will, judging by her and Starmer's speeches, almost all be poured into business pockets – including businesses that have spent years lobbying against tougher climate targets.
Those who suggest public ownership might be a better approach – like Andy Burnham on social care and Ed Miliband on energy – have reportedly provoked fury in the Labour leader's office.
Starmer may have taken the stage to Fatboy Slim's 'Right Here, Right Now' – and wound up with a pledge to "seize the day".
But now is not the time to talk about nationalisation, Starmer told Marr on Sunday, even as social care and mental health markets creak, the gas and electricity market collapses, and the Tories – the Tories! – bring yet another failed rail franchise back under state control.
Facing a backlash over the broken campaign pledge promise on public ownership, Starmer told the BBC's Laura Kuenssberg this week that "the world has changed". Indeed, it has. He just doesn't appear to have noticed how.
Read more
Get our weekly email