What Cameron and the Greensill app tells us about NHS digital privatisation
Greensill's app may appear an obscure product for Cameron to stake his reputation on. But it is emblematic of the NHS's digital transformation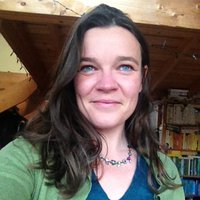 17 April 2021, 12.01am
As the government attempts to deflect concern about the Greensill affair onto the behaviour of civil servants, former Financial Times editor Lionel Barber commented this week that the real reason the Greensill scandal matters is because "Greensill is the privatisation of the NHS writ large: access to data and billing was the big prize and Greensill met everyone who mattered", referring to the likes of health secretary Matt Hancock, NHS Improvement chair Dido Harding and NHS England boss Simon Stevens.
Greensill's NHS product appears somewhat esoteric to the uninitiated – an app called 'Earnd', which allowed NHS employees to get paid immediately after a shift, rather than waiting for their monthly salary payment. The app was explicitly targeted at lower-paid NHS workers.
As Gabriel Pogrund, the Times journalist who broke the story has commented, it was David Cameron's lobbying Hancock –including at a 'private drink' in 2019 – not chancellor Rishi Sunak, that actually bore fruit and led to a deal being signed.
At first glance, Greensill's app appears an obscure product for Cameron to stake his reputation on – his statement this week suggests he remains an "enthusiastic advocate" – and an odd one for "everyone who mattered" at the top of the NHS to allow themselves to be lobbied about, in what they surely knew was an inappropriate fashion.
Get one whole story, direct to your inbox every weekday.
But, in fact, the use of apps – both patient-facing and internal – has been a key bridgehead to cementing NHS privatisation and shovelling valuable data into the hands of the private sector in a plethora of ways, and looks set to remain so under the rubric of 'digital transformation'.
Hancock, of course, has a longstanding reputation as an enthusiastic advocate for all manner of 'apps' currently downloading themselves all over the British health system.
'Digital transformation' as a key route to privatisation
Many of us might have encountered some of these apps in the past year.
At the start of the pandemic, the government encouraged GPs to choose one of 11 private suppliers of online video consultations and online 'triage' systems – the latter collecting our health data before we get to speak to a doctor. The providers were chosen in a tender period that lasted just 48 hours.
Reasonable in a pandemic, perhaps, when GPs wanted to communicate with their patients with the least risk of infection possible. But now NHS England plans to 'embed' these systems in general practice, post-COVID – despite reservations expressed by doctors as to the suitability of these approaches. Many point out that these offerings might work for busy, tech-savvy people but tend to be far less popular amongst the older and technologically poorer people who actually use healthcare services the most.
It's part of a wider direction of travel of 'digital transformation' of our NHS, repeatedly held up by prime minister Boris Johnson and Hancock as the key to everything from curing cancer to staff wellbeing – and, just as significantly, held up by key government advisers as being crucial to Britain's global business offering.
GPs in England were already contractually obliged to offer systems to allow patients to view their medical records online, and were expected to offer video or other online consultations by 2021. But rather than building public infrastructure to deliver these services, the government is outsourcing them.
And many of the privately provided apps doctors are being encouraged to push their patients towards offer much more than a video call or chance to view your records. Depending on which apps and systems your practice has signed up to, you might well find yourself in an ecosystem that upsells you the option of paying for additional tests or allows you to pay to jump the queue to speak to a private healthcare provider. We might chafe against this if our GP brought it up in conversation – but this kind of fudging and nudging of the boundaries between NHS and private healthcare, and who has access to our health data to boot, is so much more frictionless when it's done at the push of a button.
The NHS's 'digital transformation' is held up by government advisers as being crucial to Britain's global business offering
COVID has also seen a massive expansion in the number of downloads of apps that promise to help us manage our depression or change our lifestyles. As I've written about before, there's a Wild West of apps all selling directly to patients via their smartphones whilst simultaneously clamouring to be offered on, and paid for by, the NHS. This is despite the fact that the evidence base for the effectiveness of many of these products is, in the words of the National Institute for Health and Care Excellence, "low to very low".
And there's also a huge market in apps and related IT products that offer what's politely called "decision support" to those working in the NHS. Products that influence what our doctors prescribe, and how health budgets and staff time are managed.
There are undoubtedly benefits to a health system that embraces the best technology can offer, but the political appointees running the NHS appear to have an ideological preference for these systems being provided by black box private sector algorithms, meaning the NHS becomes less and less accountable.
Take the NHS App itself, which has been around for several years. There's no reason why this couldn't have been developed to enable the kind of video conferencing that the NHS already knew it wanted, even pre-pandemic. But instead, Matthew Gould, the former diplomat turned chief NHS tech official, demanded only a deliberately "thin" app that functioned as a "platform" that could be integrated with, and verify one's NHS identity for, external, privately provided healthcare apps.
Moving money around – and the data prize
Earnd is in some ways central to the kind of thinking that is everywhere in the NHS. For decades the health service has been run as a fragmented marketplace, meaning that moving money around the system and keeping tabs on payments back and forth to staff, hospitals and private suppliers of both goods and healthcare, is in itself a massive and costly industry, and one that's itself increasingly in the hands of the private sector and delivered through a range of technological 'solutions'.
Greensill offered its Earnd product to the NHS for free – but amongst the many questions currently unanswered, is what the firm hoped to get in return. The marketing kudos of slapping 'by appointment to the NHS' on their product? Upselling further products to the NHS, as the Health Services Journal has suggested might be the case?
Or does it, as Lionel Barber suggests, all come down to data and billing? Running a healthcare service as a market generates vast amounts of data on healthcare needs and resources – data that is highly monetisable and is a key focus of global trade deals. Healthcare systems around the world are looking for ways to reduce their rising costs through data-enabled lean management, the uber-isation of healthcare staff contracts, greater gatekeeping of access to healthcare, and monitoring of our own behaviours.
And the NHS, with its uniquely comprehensive data on population health and one of the largest workforces in the world, has data that's been valued at £10bn a year by consultants Ernst and Young.
We don't know what Greensill's longer-term ambitions were – and it's even possible that those it was lobbying didn't, either
That's one of the reasons why openDemocracy has been so concerned about the role of tech firm Palantir. The company offered to provide "one source of truth" about healthcare demand and supply during the pandemic, for an initial fee of £1. Its fees have risen since, of course – and concerns have been raised about the NHS's ability to extricate itself from these kinds of black box tech deals that no one really fully understands.
The lobbyists get everywhere, though. David Prior, whom Cameron made a peer and health minister before he became chair of the NHS, was schmoozed over cocktails by Palantir. He was also copied in on Lex Greensill's emails to Hancock, after which he arranged for Greensill to meet and pitch to the two most important people around the NHS, Simon Stevens and Dido Harding, The Times reports.
Prior is an interesting figure. In 2015 he attempted, on behalf of Cameron, to set up an inquiry on whether NHS charges might be the answer "if demand for healthcare outstrips growth in the economy for a prolonged period".
And whilst few are prepared to talk about this openly, if anyone did have longer-term ambitions to introduce NHS charges, then products and approaches that focus on moving money around the system easily are, of course, key. openDemocracy has been reporting on the pressure towards charging for a number of years – including the introduction of payment systems for migrants. And another important part of this context is that the leaked White Paper – though not the tidied-up published version – reminds us that the NHS top brass are looking at other payment systems, including the expansion of 'personal health budgets' as the service integrates with social care. In social care, personal budgets have long been in place, and can be topped up with our own money.
Of course, whether it was about data or payment flows inside the system or to access it, we don't know exactly what Greensill's longer-term ambitions were – and it's even possible that those it was lobbying didn't, either.
But far from being esoteric, Greensill's Earnd app is emblematic of much that is happening in terms of NHS privatisation, and is fully in line with the agendas pursued by the political appointees in charge of the service, who championed the app almost as enthusiastically as Cameron himself.
Read more
Get our weekly email