Deloitte's COVID 'bonanza': this is how much the British public has paid so far
The government has given the giant firm £40m to oversee 'failing' Test and Trace – with no sign of any contract. So just what are they doing for the money?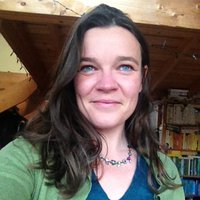 12 November 2020, 11.17am
The Department of Health handed £38.8 million to accountancy firm Deloitte in July this year, for unspecified "services" relating to Test and Trace, new figures reveal.
This is the first time we've known how much Deloitte is being paid for its work on the "failing" Test and Trace system.
The payments are separate from the £22 million of Deloitte COVID contracts published by the government so far – which involve other, unrelated COVID work such as sourcing ventilators and Personal Protective Equipment.
Shadow Health Secretary Jon Ashworth said Test and Trace was resulting in a "bonanza for discredited outsourcing firms and consultants." He told openDemocracy: "No one knows what this money has been actually spent on but we do know Test and Trace has failed to keep the virus under control and the consequence is Boris Johnson's hard lockdown."
The Covid-19 public inquiry is a historic chance to find out what really happened.
'Lamentable performance...these contracts with firms like Deloitte should be cancelled'
Quite what Deloitte is doing in exchange for this huge Test and Trace payment remains unclear. The firm seems at pains to stress that most of the controversial system is nothing to do with them, though they say they are "immensely proud" of their role.
No standalone contract or specification for Deloitte's Test and Trace work appears to have been published – the information was instead revealed in separate official departmental spending data that was quietly released shortly before the US elections.
The actual work of testing and tracing is being done by a number of other private firms – from Serco and Sitel on the tracing side, to G4S, Mitie, Serco (again) on the test sites, and Amazon, Royal Mail, AstraZeneca, Palantir, Faculty and a host of other firms that have been given a string of multi-million contacts to distribute, manufacture, book and process tests, and store and utilise patient data.
Earlier this month Sky News reported that 1,114 Deloitte staff had been provided to the Test and Trace system, but the new figures are the first indication of how much the work of these management consultants is costing the taxpayer. Deloitte told openDemocracy that 1,114 was a "peak" and the actual numbers of consultants had fluctuated.
Anthony Costello of the Independent Scientific Advisory Group for Emergencies (Independent SAGE) said in response to openDemocracy's findings that in his view, "Deloitte do not have… laboratory management skills, data links with the NHS, or experience in designing a test and trace system at scale." He added that Independent SAGE data showed "lamentable performance of this outsourced programme – we recommend that these contracts with companies like Deloitte be cancelled, and investment redirected to the NHS."
What is the money actually for?
The Department of Health and Social Care has refused to answer questions on what Deloitte's Test and Trace role has actually been. Deloitte told openDemocracy that, in addition to being "immensely proud" of its work on Test and Trace, the work had not included operating test sites, nor setting up nor running the Lighthouse Labs. It said it had not been involved in "building any contact tracing in the UK market", but that it had worked with the government "and various suppliers" to assist with the setting up of testing, and "designing and building a digital platform" to book appointments and register test kits.
The test booking process has been beset with problems, highlighted by some people seeking tests being directed hundreds of miles from home. Deloitte said the problem arose only "for a very short period in September".
There have also been significant problems with data sharing, with public health officials complaining earlier in the year that they had "seen no data" from the "Deloitte screening programme".
Both the firm and the government's testing privacy statement said Deloitte is "responsible for holding data captured by the registration system and making it available to the NHS" and that it "hosts and maintains the digital platform that the test tracking system sits on". Deloitte downplayed its wider role, saying that its work does not include "reporting the results of tests to patients or public health bodies," which it said was carried out by the NHS.
Deloitte has said elsewhere in relation to its work on data and digital systems, that the "systems have to link up with every other part of the programme – [including] the parts of the NHS that report your result back to you and on to other parts of the NHS."
Deloitte said its platform "manages registrations and bookings for tests. The registration and booking data is then used by the NHS to match with results returned from labs, to communicate the test result to users and send data to other health care systems such as GP records." In other words, it seems to be saying that it has has provided the digital tools, but the NHS is responsible for using it and thus for any problems.
As openDemocracy has previously reported, Deloitte were also said by insiders to have been offered an unspecified sum to help develop the Operation Moonshot mass-testing programme, though neither the government nor Deloitte have said anything to suggest that this could account for any of the £38 million the firm received in July.
How did they get the money?
Both Deloitte and the Department for Health refused to explain why a standalone contract setting out the nature, scope and total cost of the Test and Trace work given to Deloitte does not appear to have been advertised nor published, with the government commenting merely that all its contracts are "subject to value for money considerations".
Under procurement laws derived from EU rules, private companies can be allocated money without a standalone contract only if something called a 'framework contract,' or similar, is in place.
Deloitte and the Department for Health refused to confirm or deny whether the work may have been handed to Deloitte on the back of such a framework contract. These are essentially large pots of money set aside for vaguely specified purposes – such as 'management consultancy' – that allow the government to quickly strike deals with favoured suppliers without the need for a fresh competition. Deloitte is named on several framework contracts, which can rise to hundreds of millions of pounds.
Procurement experts have told openDemocracy that framework agreements are not supposed to be used for "complex services" with huge value, and that the government's increasing reliance on them in relation to Test and Trace is "fundamentally a misuse of the concept".
'Enormous fees for often questionable work wrapped up in meaningless jargon'
Lobbying expert Tamasin Cave said: "Concerns have long been raised about the well-oiled revolving door between the civil service and the big management consultancies, with the latter increasingly replacing the former. Civil servants work in the public interest, management consultancies don't. They charge enormous fees for often questionable work wrapped up in meaningless jargon. This government in particular has leaned on them heavily – to deliver Brexit and its COVID response. Questions urgently need to be asked about value for money."
Rachel Reeves, Shadow Cabinet Office Minister, told openDemocracy in response to the Deloitte findings, "Every day seems to bring more news of a lack of transparency or questions on value for money on consultancy spend." She accused the government of "opaquely returning to a handful of private companies and management consultants who haven't been delivering."
Senior Conservative figures have also told openDemocracy that the government's approach favours large providers, and its opacity does not promote trust or good governance of public money.
A Deloitte spokesperson said: "Deloitte is immensely proud to have been able to step up and answer the government's call to British businesses to support the national testing programme when the pandemic first emerged. At short notice we have provided the capacity, skills and expertise at the scale needed to support this critically important programme.
"Forty public and private sector organisations are now supporting the programme, with tens of thousands of people across 500 sites and processing millions of tests per week. The UK is now testing more per capita than most major countries in western Europe.
"Our digital technology, procurement, supply chains, logistics, real estate and project management teams have worked tirelessly since March."
The firm said it "look[ed] forward to continuing our support in the testing programme".
COVID-19 goldrush
Deloitte is not the only management consultancy being paid large sums for the government's COVID response, and its Test and Trace system in particular. Since February McKinsey has been paid £5.1 million by the Department of Health, including just over £2 million to create a reporting dashboard and £1.9 million for "services to NHS Test and Trace" – confirming an earlier leak of the actual contracts which was reported on by openDemocracy and the Guardian. It also received £1.9 million from the Treasury for COVID consultancy, the new spend figures reveal. McKinsey's role has previously been reported to include £560,000 to come up with a new 'vision' for NHS Test and Trace.
PA Consulting, PriceWaterhouseCoopers and other management consultancies have all received many millions for assisting with PPE sourcing and other aspects of the government's COVID response. The Department of Health told openDemocracy that consultants like Deloitte had been used "as we had to move very quickly" and it needed to strike a balance between "removing consultants with embedded knowledge" and "bringing new civil servants in", though it added that the number of civil servants directly employed on Test and Trace was "increasing". It said "every pound spent is contributing towards our efforts to keep people safe – with the vast majority spent on buying and carrying out coronavirus tests." They added that testing capacity was now the largest out of major countries in Europe.
The Department for Health also directed openDemocracy to Deloitte's statement on their involvement with NHS Test and Trace, which appears to have been hastily published a few hours after openDemocracy contacted them about the issue. The statement acknowledges that their involvement has led to "eyebrows [being] raised" but talks of the "powerful partnership between businesses and government" which they say has contributed to "the success of the NHS Test and Trace Programme to date".
From coronation budgets to secretive government units, journalists have used the Freedom of Information Act to expose corruption and incompetence in high places. Tony Blair regrets ever giving us this right. Today's UK government is giving fewer and fewer transparency responses, and doing it more slowly. But would better transparency give us better government? And how can we get it?
Join our experts for a free live discussion at 5pm UK time on 15 June.
Hear from:
Claire Miller Data journalism and FOI expert
Martin Rosenbaum Author of 'Freedom of Information: A Practical Guidebook'; former BBC political journalist
Jenna Corderoy Investigative reporter at openDemocracy and visiting lecturer at City University, London
Chair: Ramzy Alwakeel Head of news at openDemocracy
Read more
Get our weekly email