Meet the union leaders who are every bit as tough as Mick Lynch
The pandemic and its injustices have shifted workers' expectations. These women are leading the struggle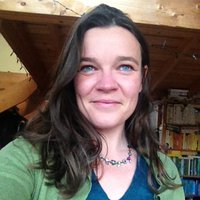 29 July 2022, 5.12pm
"It's just a perfect storm of 'no, we're not having this any more,'" Nadine Houghton, the GMB's chief negotiator in the recent British Airways dispute, tells me. In just a few months, there's been a "transformation" in "people's expectations of what they're worth, looking at what their employer has put them through, and for what ends, and seeing their living standards eroded".
"People have returned from the pandemic with perhaps a different perspective on work and life in general," adds Houghton. Fed up of being told what to do, where to work, and even "how to dress", on often insufficient pay, her members are saying: "Look, the railway workers are doing it, why can't we?"
And it's working. Houghton's BA check-in staff this month won an 8% pay rise, plus bonuses and shift pay, despite the employer originally "offering nothing". Workers across the airline, from baggage handlers to cabin crew, members of both GMB and Unite, also won 8% to 13% pay rises on the back of threatened strikes.
Houghton also represents workers at ASDA – where thousands of warehouse staff have similarly just secured 8% to 12% pay increases. She is keen to see that deal extended to the customer-facing shop workers, whose work is of equal value.
The Covid-19 public inquiry is a historic chance to find out what really happened.
Strikes are on the rise in sectors that haven't seen industrial action for decades. Roz Foyer, head of the Scottish TUC, points to the BT workers taking strike action this week for the first time in 30 years – low-paid women call centre staff "taking on a company that made £1.3bn profits last year and a CEO who's happy to give himself a massive pay rise, and to argue that they don't deserve a pay rise in line with inflation".
For Isabel Cortes, organiser and head of communications with the United Voices of the World Union (UVW), which represents mostly migrant and precarious workers, the pandemic also sharpened the sense of injustice and needing to get organised. Her union, which represents around 5,000 workers including cleaners, security guards and those in the hospitality sector, is formally recognised by employers in several workplaces – including the Ministry of Justice, where UVW member Emmanuel Gomez tragically died after a suspected COVID infection. He hadn't felt able to stay at home because the company to which the ministry had outsourced cleaning didn't offer sick pay.
While the strikes have been over a living wage and winning union recognition, they've also been about "dignity"
"Our members were not at home making sourdough. They were trying to navigate the pandemic, trying not to lose their jobs, not getting sick pay, having to choose whether to be ill or eat," Cortes says.
She reels off a string of strikes and organising successes, all, she tells me, led by working-class women of colour who are "usually invisible": the Sage care home battle for better pay initiated by a Colombian woman, the fight for NHS contracts by cleaners and security staff at Great Ormond Street Hospital and similar actions in many other workplaces.
While the strikes have been over a living wage and winning union recognition, they've also been about "dignity", Cortes says – not being outsourced and treated as a second tier of cheap labour.
"They get the goods, these women. Once they know their rights, and with the backing of the union, they've fought hard, they're strike leaders, and they've gone out and they've won."
Tory extremism
But getting organised to the point where a strike threat can be realistic is a challenge. Britain's tough strike laws – "the most restrictive in Europe", GMB's Houghton tells me – already require unions to get a far higher turnout than they've historically been able to achieve in a postal strike ballot, usually 50%, which in turn requires highly organised membership information. The Tories are threatening to increase this threshold and to force public sector workers to keep a level of service going under what are known as "minimum service" levels, a plan even some Tory MPs have criticised as essentially outlawing effective strike action.
But public opinion is the unions' key weapon, Houghton says. "We're all experiencing what the cost of living crisis is doing… Is it really that unreasonable that you go through a democratic process to improve your lot at work? It's not radical, it's not militant, it's just common sense."
General strike? Mass walkouts?
In response to further Tory threats to workers' rights and pay, Houghton, Foyer and Cortes were all positive about the prospect – put forward by Lynch – of "co-ordinated action" by trade unions – sometimes characterised as a 'general strike'. "We've got a great call to action from Mick Lynch," Cortes tells me.
Houghton points out that, legally, unions can't back their members if they walk out in solidarity with workers in other industries – they have to have their own pay or conditions-related dispute. But she adds that there is "a high possibility that there are enough legitimate trade disputes kicking off currently that you almost end up in a de facto situation where you have mass walkouts across significant numbers of employers".
While some in the media have appeared astounded that a working-class union leader like the RMT's Lynch could get across economic arguments in a way that made many highly paid journalists look foolish, none of the union women I spoke to were remotely surprised.
Foyer praises Lynch's "fantastic talent for stripping down arguments and calmly telling it like it is – in understandable language, but also showing a real level of analysis".
Foyer – who first joined a union after being sexually harassed out of a job when she was younger – had what she calls a "baptism of fire", taking over as the head of the Scottish TUC the week the UK went into the first COVID lockdown in March 2020. But the pandemic meant the media began to talk to the unions "about what matters to people" – particularly on health and safety, PPE and furlough – instead of only seeing unions "through the lens of the Labour Party".
Foyer is optimistic about sustaining this momentum, and broadening it: "We've never had more opportunity to set out our stall on economic matters, than we've had in the last couple of years." She praises, in particular, recent Unite research analysing how it is excess profits, not pay claims, that is driving inflation.
Beyond the workplace
The women agree trade unions are not just about pay, but about respect, dignity, and demanding proper services in communities. They concur that unions are feeling more relevant in local communities as well as workplaces.
Cortes tells me that in recent years unions have been "pitched as insurance policies, but our experience is that people come to UVW looking for support, for community, for solidarity, just to deal with life. It's not just workplace issues, it's to deal with isolation, issues around housing, discrimination, domestic abuse…."
"We've been let down by the politicians right across the spectrum"
Cortes knows from personal experience the role of that kind of practical trade union solidarity.
She arrived in the UK from Chile aged five, with her parents, and remembers how the union movement helped with practicalities like furniture, and how they "were warmly welcomed by lots of massive truckers, mainly blokes – but behind those massive blokes were the women, doing everything, the economists, the fighters, the strategists… It left me with the very clear understanding that the only way to tackle inequality in society, racial division, is to unite in common struggle, and these women taught me that."
All three women seemed to draw more hope from workplace and community organising than party political activity. Cortes – perhaps unsurprisingly, from a union that is not affiliated to the Labour Party or indeed the TUC – articulated it most concisely, saying: "We have to take matters into our own hands… My hope is and has always been with the workers movement. There are some good politicians, but we can't rely on them. We have to change our lot, we have to unite, and organise, and coordinate action."
But Foyer, too, tells me: "We've been let down by the politicians right across the spectrum." Instead, she says, it's the likes of Lynch and other union leaders who go where "politicians dare not tread", challenge the "prevailing economic dogma", and talk about the essential but "unfashionable" topic of class.
Labour, to Houghton, is currently a "slight sideshow", whose decision to sack Sam Tarry after his attendance and media interviews on RMT picket lines was "bizarre… The Labour Party should support striking workers, that just goes without saying."
She predicted the leadership's position would become increasingly difficult, with more strikes looming: "What do you say, that you're not going to support striking nurses? It just doesn't make any sense… Whether you think this is going to damage your chances electorally or not, there are just some principles that we just have to abide by because we're the labour movement."
Houghton is even more disparaging about the "vanity project that is the Tory Party leadership contest", accusing the Tories of trying to scapegoat unions "to create a diversion from the fact they don't actually have any economic solutions or strategy or plan for how they deal with the crisis that working people are experiencing".
With the Labour Party seemingly reluctant to articulate the demands of working-class people, we can expect to see more of the likes of Cortes, Foyer and Houghton in the future, alongside other trade union leaders – including Sharon Graham and Christine McAnea, who head up the two biggest unions in the country. As Houghton puts it: "Women aren't leaders of tomorrow, they're leaders now, and that's shaping and transforming the labour movement."
Russian aggression is driving Ukrainians into poverty. But the war could also be an opportunity to reset the Ukrainian economy – if only people and politicians could agree how. The danger is that wartime 'reforms' could ease a permanent shift to a smaller state – with less regulation and protection for citizens.
Our speakers will help you unpack these issues and explain why support for Ukrainian society is more important than ever.
Read more
Get our weekly email