Could Putin commit Russia to a never-ending war in Ukraine?
OPINION: West's view that Putin is losing the war may overlook his appetite for – and ability to play – a long game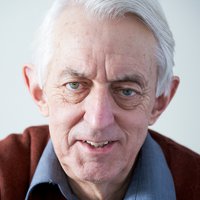 4 February 2023, 8.00am
Three weeks from the first anniversary of the start of Russia's 'special military operation' in Ukraine and there is no end in sight. Russia's 'short war' failed from day one and has now degenerated into an appallingly violent stalemate of relentless killing and destruction, which looks set to continue for many months and possibly years.
In early November there seemed to be a chance that the Russian leadership might opt for talks, having been forced to withdraw from the south Ukraine city of Kherson, but that came to nothing. Instead, Vladimir Putin has mobilised many tens of thousands more young men, who are quickly being fed into the fighting. This past week has seen a substantial increase in artillery barrages and troop movements and there are strong suspicions that this is a prelude to a full-scale offensive in the spring.
Putin can still rely on support at home, especially from older Russians who recall Western governments' contempt for Russia after the end of the Cold War. He can even claim that this is now a NATO/Russian war – feeding a narrative he has been using for more than two decades.
Even so, the view among most Western security analysts is that Putin's forces are losing. So shared across the Western media has this view been, it is close to being received wisdom. But is it right? Is the substantial range of NATO weaponry now being supplied to Ukraine sufficient to ensure victory? What would 'victory' mean, and would there be a risk of escalation, perhaps even to chemical and nuclear weapons?
The Covid-19 public inquiry is a historic chance to find out what really happened.
The weapons are certainly flowing in, mainly from the United States but many other NATO countries are contributing too. France is looking to expand its support to include fighter jets if certain conditions are met and NATO is even encouraging non-NATO members such as South Korea to get involved.
Over the past two months, the range of NATO equipment being offered to Ukraine has expanded to include hundreds of infantry fighting vehicles from the US, Sweden, France and Germany. As of last week, this has been extended to main battle tanks (MBTs) – Leopards from Germany, Abrams from the US and Challengers from the UK.
In practice, such supplies will have little impact for months, and even then there will be problems. Using the armoured fighting vehicles and tanks will require knowing how to handle what will amount to seven different, complex systems needing maintenance, spares, transport and crew training.
The US Army wants to put time and effort into training the Ukrainian military in integrated warfare, combining intelligence, wider use of drones, more joint air force/army collaboration, plus maintenance and repair and other factors to create a more efficient fighting force. That takes time, but the US decision stems from the expectation that the fighting will go on through to next winter and beyond.
Nevertheless, US president Joe Biden is holding back on some weapons that would give Ukraine a considerable advantage over the Russian forces. According to The Economist, Russia has withdrawn key command centres to be out of range of the American HIMARS rocket launchers that helped Ukraine so much last autumn. To counter that, Ukraine wants the much longer-range ATACMS system, which could reach the whole of Crimea and well into Russia. Biden has so far refused, and will not even supply a rather longer-range version of the HIMARS rockets, reportedly to limit the risk of escalation, though there are signs that his administration is warming to the idea of giving Ukraine weapons that can hit any part of Crimea.
What it all adds up to is a bitter war with little sign of even a preliminary discussion of alternatives
Russia has a range of responses it can use. So far, Putin has not had as much opposition to the mobilisation as expected and can, if need be, call up many tens of thousands more than the variously estimated 200,000-300,000 already conscripted. Some of them have already been put into the fighting with only the barest amount of training, and The Economist has also reported that Russian arms factories are on triple shifts to maintain the flow of weapons and equipment.
Russia also has the advantage of a long land border with Ukraine with multiple routes into the country – and has a railway system that has been functioning better than many expected at the start of the war. The Russian economy is also performing better than expected. The IMF even expects it to grow in 2023, in marked contrast to the UK, and the Russians are proving to be very skilled at avoiding sanctions. Friendly states such as Armenia, Belarus, Kazakhstan and Kyrgyzstan all act as conduits, with Turkey and China also lending a hand.
In the longer term, the loss of the hundreds of thousands of young Russians who are moving abroad and Western states' accelerating move into renewables will have their effects, but Putin's advisers may have factored these in. It will, after all, take years for either to have a profound impact and Putin's people may believe their war will be long won by then.
It always remains possible that Putin might consider some kind of deal, but there is little sign of this so far. Olga Chyzh, an assistant professor in the Department of Political Science at the University of Toronto, argues persuasively that Putin is playing it very long, far longer than Western analysts realise. With no elections to face, she argues, he can keep the war going as long as his trusted elites remain loyal.
If that's the case, then where is Western thinking? There is no lack of hawkish commentaries. Strategists in the US State Department, intelligence agencies, hard-line think tanks and some senior retired military all push for the comprehensive defeat of Russia, while General Richard Shirreff, former deputy supreme allied commander Europe, is adamant that Ukraine should be given everything it asks for, including "300 tanks, up to 700 armoured vehicles and 500 artillery pieces".
But others, including some senior serving military figures, disagree. And interestingly, one of the most influential US research consultancies, the RAND Corporation, has just published an analysis of the war that argues for avoiding a long-drawn-out conflict and also rates the risk of Russia escalating to tactical nuclear weapons use higher than most US analysts.
Another analysis, this time from the Royal United Services Institute in the UK, points to the risk of nuclear use in the context of the hugely unstable period that would follow Russia's failure in the war, with Putin supplanted by hard-line elements drawn from intelligence and security organisations.
What it all adds up to is a bitter war with little sign of even a preliminary discussion of alternatives. Perhaps that will change, but for now it looks highly unlikely. Meanwhile, the killing and maiming continue, towns are razed, and many tens of thousands of shells, bombs and missiles are expended with little effect on the position of the front lines – in other words, a never-ending war.
The main victors are the arms industries, for whom the war is a highly profitable endeavour, one more reminder of the validity of the old saying: "If war is the answer then it is a very stupid question."
Read more
Get our weekly email