Why gay and bi men at risk of monkeypox are missing out on the vaccine
Disabled, working, or not out? You may not want to queue for a jab, and there's little official support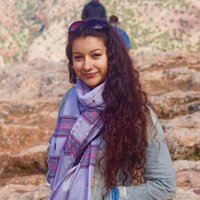 5 August 2022, 1.10pm
Some of the people most vulnerable to monkeypox may be getting overlooked for vaccines because of existing inequalities, LGBTQ+ communities have warned, while gay and bi men are having to rely on word-of-mouth to find out about walk-in clinics and appointment booking tools.
Londoners are queueing for hours for jabs based on clinic details shared on social media. The city is the epicentre of the disease outbreak, with 1,906 of the 2,759 confirmed UK cases – just under 70%. More than 99% of the confirmed cases have been in men, with those who have sex with men overwhelmingly the most affected.
But there are fears that people with disabilities and men who are not out as gay or bi could be left behind as they are not known to sexual health services, unable to queue for long periods, or afraid of being outed. Some who spoke to openDemocracy said the lottery of provision meant they had so far been unable to get the jab despite fitting the risk profile.
Sexual health and LGBTQ+ rights groups published an open letter today calling on health secretary Steven Barclay to step up efforts to control the outbreak, including better communication and coordination with gay and bisexual men and men who have sex with men.
Get one whole story, direct to your inbox every weekday.
Dan, who asked us not to publish his surname, told openDemocracy: "I'm currently on crutches after a leg injury, so I can't queue for three hours at Guy's hospital like my peers have been doing for the past two weeks."
The only other option is to book an appointment, but this is far from straightforward. "I've tried to book on the website, but it's been unsuccessful so far," he added. "I've been refreshing the page every two hours since last Friday. [There are] no open spots for now."
The UK government announced this week that it had acquired more than 100,000 doses of the smallpox vaccine, which is being used to inoculate against monkeypox. It comes as the WHO declared monkeypox a "global emergency". 
Vaccines minister Maggie Throup has urged people to wait to be invited to receive their jabs. 
"Some sexual health services will contact men who are likely to be at higher risk – for example, those who have had a recent sexually transmitted infection – to come in first. Other services will offer vaccines alongside other appointments, such as HIV PrEP [pre-exposure prophylaxis, which protects against contracting HIV]," Throup said. There are 18 clinics offering these vaccinations.
But Dan pointed out: "The official NHS website just states that the people who need it will be contacted. As if all gays have a file in a sexual health clinic. We don't. Not everyone is on PrEP, and not everyone gets tested."
Without Twitter, he said, it wouldn't have been clear to him and his peers where to go or who to call.
He also believes a group of men have been forgotten about – which he believes could be damaging to public health: "The whole narrative of monkeypox impacting only gay men is wrong because many straight men have sex with other men. We meet them online, in sex clubs, in gay cruising spots, and there are a lot of them."
Dan added: "The problem is many won't enter a sexual health clinic out of fear of being recognised or outed. They are not signed up for PrEP anywhere, so they won't get any kind of calls to get vaccinated.
"Meanwhile, we the gays and bis are being stigmatised, as if it's all our fault." 
I'm currently on crutches after a leg injury, so I can't queue for three hours like my peers
Chris Withers-Mercieca, who works as an NHS manager, said he was anxious about rising monkeypox rates and wanted the vaccine for peace of mind. "I can't get an appointment in my area as you have to call at 9.30 in the morning," he said. "I'm at work at that time and all the appointments are gone by the time I can call."
But as he had a Saturday off work he was able to join the queue for the pop-up vaccination clinic at Guy's hospital. Hospital staff told him he could expect a three-hour wait, but it took nearly twice that.
"There were a couple of awkward moments when we were asked by passers-by what we were there for. Some people were clearly uncomfortable with that," he said.
"If you didn't want to be visible, it would have been a very uncomfortable experience to stand in that queue – if you would have attempted it at all."
Chris's friend Rowan* – who is non-binary, lives with a disability and works in the theatre industry – told openDemocracy that they have been unable to access the vaccine and can't queue for long times.
"I'm not really able to afford to give up a whole day's work without knowing I won't be turned away and/or expected to describe details and provide personal information in front of a queue of people," they said.
Journalists were taking photos of the line without permission. It would put people off queuing if they were not open about their sexuality
Marty Davies was keen to get vaccinated since one of their close friends had contracted monkeypox, but they said they were turned away from a walk-in centre in Tooting on Friday "because I wasn't a current patient of theirs and wasn't on PrEP".
They heard about the Guy's clinic via social media – and that it was less restrictive and open to all: "I did feel as a trans non-binary person that feminine presenting people may feel uncomfortable coming forward for the vaccine."
Marty described Guy's hospital as "a magnet for gay men that day".
"What I found really inappropriate were journalists that turned up to document the phenomenon and were taking photos of the line," they said. "That is, to be taking photos of queer people without their permission queuing for a medical purpose.
"It would put people off queuing if they were not open about their sexuality. It was dangerous."
Everyone who spoke to openDemocracy found out about the vaccine through social networks – not official government information. David said he found out where to go through a friend posting details on their Instagram stories.
James* felt anxious about monkeypox as it reminded him of growing up surrounded by the stigma and fear of contracting HIV.
"The hospital staff were great but they must have been overwhelmed," he said. He waited in the queue for four hours.
"There seems to be a lack of communication about the rollout," he added. He posted a picture of the queue on Instagram and a friend messaged him to say that he hadn't known about the walk-in centre, despite having called the hotline earlier in the week asking for information.
"What about homeless LGBTIQ people or those who are closeted and visit sex on premises venues?" he said. "It made me wonder how this rollout is going to work."
Today's open letter, co-authored by the Terrence Higgins Trust and signed by the LGBT+ wings of all the major political parties in the UK, draws particular attention to the lack of financial support for those required to self-isolate with monkeypox. Current guidance is that patients must stay at home for 21 days.
"We must learn the lessons of the COVID 19 pandemic and ensure that no one required to self-isolate is forced to choose between protecting theirs and other people's health, or affording essentials like food and rent," the groups wrote.
Joey Knock told openDemocracy that even though he met all of the criteria as a gay man having sex with men, he still hadn't been invited for the vaccine. "I was at just as much risk as my friends getting invites."
But he was one of the lucky ones and managed to successfully book an appointment. He was on leave from work, and was able to sit on hold, but he was also told who to ask for by his friend who works in sexual health.
Joey described the appointment as very quick, though he has friends who visited London from Manchester last weekend to get a vaccine because they couldn't access one there. 
"We're all well aware of our privilege in being able to travel across town, tap into our large social networks for information and spend time on hold or waiting in line for vaccines," he said.
* Names have been changed
Read more
Get our weekly email