Revealed: Lords complain of 'poor wine' and 'too much salmon' in Parliament
Exclusive: Peers sent angry letters about the 'disappointing' taxpayer-subsidised food and drink served in the Lords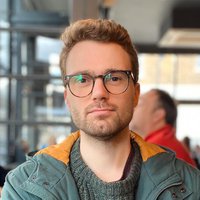 13 June 2022, 12.05pm
Members of the House of Lords have complained about the quality of food and wine served in Parliament, despite £25m of taxpayer subsidies.
One peer grumbled: "There are only so many smoked salmon or prawn and crayfish salads one can take week after week.
"Both the Chardonnay and the Sauvignon Blanc are really poor quality... Can something be done?"
The complaints were made in letters and emails sent over the past three years, which have been obtained by openDemocracy.
The Covid-19 public inquiry is a historic chance to find out what really happened.
It follows the news that taxpayers were charged £25m to bail out bars and restaurants across Parliament in the past three years.
This includes a £3m subsidy for the exclusive Members' Dining Room in the House of Lords, which can be used only by current and retired peers – and their personal guests.
Members of the Lords do not get a salary, but can claim £323 for every day they attend Parliament. That has not stopped some from submitting angry complaints about the discount food they're entitled to.
Both the Chardonnay and the Sauvignon Blanc are really poor quality... Can something be done?
One complained about the "limited range" of "pre-packaged sandwiches", which were "very disappointing".
Another asked: "Could the sandwiches be presented on a plate with a bit of salad rather than in cardboard?"
'So much lettuce'
Several peers complained about "disastrous changes" to the Bishops' Bar, which has received more than £370,000 of subsidies in the last three years.
The bar is one of several facilities in Parliament that is available only to members of the House of Lords. Unless they're personally invited by a peer, other staff members working in the parliamentary estate can be served only after 9pm, and can buy only sandwiches to take away.
In a patronising email, one member accused authorities of "giving up" on the establishment and called for its previous "lady chef" to be reinstalled.
The complaint continued: "I do not think you realise what a precious asset the Bishop's Bar is to us Members... If you really put your mind to the challenge, the problem could be solved."
Related story
12 May 2022 | Martin Williams
Exclusive: Restaurants and bars in the House of Commons cut prices for MPs, as they were bailed out by taxpayers
Another letter, which contained a list of gripes, was sent to the Lord Speaker, as well as the chief whips of all the main political parties. It included questions about why there was "so much lettuce" in the sandwiches, and why there was no longer an option to have granary bread.
"The current offering of salads leaves much to be desired," the peer continued. "I realise you need to make a profit but the margin on your smoked salmon seems extortionate."
The peer added: "The ambience is important and not found anywhere else… However, this atmosphere has been totally eroded.
"I have talked with about 25 regular members of the Bishop's Bar who share the concerns I have raised… A complete re-think whilst we are all away would in my opinion be time well spent.
In October last year, another peer wrote in to complain about the price of food in the members-only Barry Room restaurant, which has received £1.1m in taxpayer-funded subsidies since 2019.
"The Barry Room has become prohibitively expensive without a proportionate increase in quality," they said. "I usually confine myself to a Barry Room omelette but it becomes a tad monotonous!"
There are only so many smoked salmon or prawn and crayfish salads one can take week after week
The peer added: "There seems to be lots of grumbling about the quality of the House of Lords' wines. Both the Chardonnay and the Sauvignon Blanc are really poor quality… Can something be done?"
Another complaint was emailed with the subject line: 'No Lunch'. The angry author said they had arrived at one of Parliament's restaurants to find "very little to eat other than a box of 2 pre-packed salads". Having refused the healthy meal, they moaned: "My lunch today now consists of a packet of crisps and a packet of Maltesers with an apple."
Discount meals
Despite making a £25m loss, many of Parliament's bars and restaurants have actually seen their menu prices fall in recent years.
In the House of Commons, the average cost of food in the Members' Dining Room fell by more than £1 between 2018 and 2021.
Last month, openDemocracy revealed that prices had become so low that Parliament was undercutting local businesses.
For instance, MPs could buy a pint of beer in Parliament's Strangers' Bar for just £3.45 in 2021 – compared to the London average of £4.84.
A margherita pizza in the House of Commons cost £3.51 less than it did at the closest Pizza Express.
And MPs could get a double espresso for £1.16 from a taxpayer-subsidised cafe – compared to £2.40 from a Cafe Nero that operates commercially in a parliamentary building.
A spokesperson for the House of Lords has previously blamed financial losses by the catering facilities partly on the fact that catering staff are paid the London Living Wage.
"The unpredictable nature of sittings of the Lords and periods where the House isn't sitting means that revenue is not generated day in, day out, so a subsidy is unavoidable," they told openDemocracy last month. "The catering and retail service's income plummeted during the pandemic as most venues closed and external banqueting was cancelled.
"We also pay all our staff at least the London Living Wage and provide workplace pensions to our catering staff. We are proud to do so, but it means our costs are higher than some commercial restaurants.
"Lots of people, not just members of the Lords, use the catering facilities. This includes visitors, staff members, journalists and police officers."
From coronation budgets to secretive government units, journalists have used the Freedom of Information Act to expose corruption and incompetence in high places. Tony Blair regrets ever giving us this right. Today's UK government is giving fewer and fewer transparency responses, and doing it more slowly. But would better transparency give us better government? And how can we get it?
Join our experts for a free live discussion at 5pm UK time on 15 June.
Hear from:
Claire Miller Data journalism and FOI expert
Martin Rosenbaum Author of 'Freedom of Information: A Practical Guidebook'; former BBC political journalist
Jenna Corderoy Investigative reporter at openDemocracy and visiting lecturer at City University, London
Chair: Ramzy Alwakeel Head of news at openDemocracy
Read more
Get our weekly email