The Welsh government is escaping scrutiny over COVID-19
A landmark report showed Westminster's terrible mistakes in the pandemic. But Wales made its own mistakes, too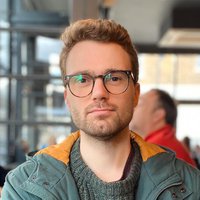 30 October 2021, 12.01am
In Wales, more people are testing positive with COVID-19 than anywhere else in the UK. Mark Drakeford, the first minister, has warned that more restrictions may be introduced – including vaccine passports for pubs and restaurants.
How history will judge the Welsh government remains to be seen. But one thing is certain: politicians in Cardiff have escaped with far less scrutiny and criticism about how they've handled the pandemic than their counterparts in Westminster.
The contrast was illustrated starkly this month, when a landmark inquiry laid bare the UK government's catastrophic failures. The damning report accused scientists and politicians in Westminster of "groupthink", and said their "fatalistic" approach increased the COVID-19 death toll.
But the MPs' inquiry only focused on England's response to the pandemic and the actions of Boris Johnson's government. There was little mention of Wales, Scotland or Northern Ireland.
The Covid-19 public inquiry is a historic chance to find out what really happened.
And there's a good reason for that: devolved governments were in charge of many aspects of the pandemic response within their countries. Responsibility for any successes and failures in these nations lies at least partly with them.
So where are the political inquiries about what happened in Wales, Scotland and Northern Ireland? Did decisions made by devolved governments also exacerbate the death toll, as they did in England? And what lessons can be learned?
As a Welsh person living in London, I felt acutely aware of the differences between the way England and Wales handled the pandemic. Whatever your views are, there is no doubt that many decisions made by politicians in Cardiff were a matter of life and death.
Yet the Welsh government insists it does not need its own Wales-specific inquiry. Instead, it intends to rely purely on a new UK-wide inquiry, which Drakeford claims will have "a proper Welsh dimension".
Related story
29 October 2021 | Chaminda Jayanetti
Sunak's Budget sop to 'reward work' for worst hit by Universal Credit changes still hammers UK households unable to take jobs due to ill-health
'Serious questions'
The news website Wales Online has campaigned against this, publishing a detailed list of issues that a Welsh COVID inquiry should look into. "There are serious questions Wales as a nation needs to address if we are to resolve the serious problems that the pandemic has exposed," it said.
These issues include the death rate in Wales, which was higher than in Scotland or Northern Ireland. Since the start of the pandemic, there have been 189 COVID-19 deaths per 100,000 people in Wales, compared to 162 in Scotland and just 138 in Northern Ireland. This may be partly down to social and demographic reasons, but policy questions also need to be asked.
Reports say that the contrast became most severe during the second wave, between August 2020 and March 2021, when key decisions about lockdowns were made squarely by the Welsh government.
And the criticisms get even more serious. A BBC investigation revealed that guidance issued by the Welsh government at the start of the pandemic said that COVID patients could be discharged from hospitals and sent into care homes. It also said that anyone without common COVID symptoms did not need to be tested.
This decision "turned safe havens into coronavirus war zones," according to Care Forum Wales.
There is little doubt what a devastating impact this had. During the first wave alone, 3.4% of Wales' 23,000 care home residents died – more than 700 people.
Over in Westminster, Boris Johnson's government has rightly faced intense criticism for doing the exact same thing in England. The inquiry's report described it as a "mistake… [that] led to many thousands of deaths which could have been avoided".
By contrast, the Welsh government has come out of the pandemic relatively unscathed. And yet the questions and criticisms of how it dealt with COVID-19 are too many to list in full. They range from introducing lockdown restrictions too late, to spending huge sums on hospitals that were never used.
The truth is that – just like in Westminster – politicians in Wales don't like scrutiny. In fact, when the former Welsh health minister was asked questions about the pandemic by a colleague, he replied: "What the fuck is the matter with her?"
This is not to say that Wales (or any of the devolved nations) necessarily dealt with the crisis worse than Westminster. Indeed, it's likely we can learn from the more successful aspects of the Welsh response, as well as the failures. But without a proper inquiry we may never really know the full picture.
It seems the Welsh government is happy to skip the lessons and duck out of the media spotlight.
Maybe this is what we should have always expected from devolved governments – keen to take credit when things go well, and blame Westminster when disaster strikes. But even the most committed of nationalists should recognise that they can't have it both ways. If you want the Welsh government to handle such critical matters, then you also need to acknowledge its failures.
Those calling for an inquiry include Plaid Cymru, which has said: "The Welsh government has got to take responsibility for its actions – good and bad – and there should be no avoidance of detailed scrutiny."
Meanwhile, the Covid-19 Bereaved Families for Justice Cymru campaign group said it was "so angry" about the failure to have a Welsh inquiry, adding that it is "contrary to the devolved way that Wales governs".
The truth is, however, that those in power know they can get away with it, and avoid the inevitable embarrassment that a proper inquiry would bring. Mark Drakeford was reelected in May with an increased share of the vote. The UK's media rarely shows an interest in Welsh politics. And very few politicians in Westminster care.
When the devastating inquiry into England's handling of the pandemic was published, the Labour Party was understandably keen to shout about it. But in Wales – where Labour is actually in power – there is no sense of irony about the party's own refusal to scrutinise.
In fact, Labour has taken the polar opposite position in Scotland — by calling for a full Holyrood inquiry, rather than a judge-led public inquiry, which has already been confirmed.
A spokesman for the Welsh government said: "A UK-wide inquiry will have the capacity and force to oversee the interconnected nature of the decisions that have been made across the four nations."
Drakeford has since said there will be a "a proper Welsh dimension" to the UK-wide report. But of course, when the verdict comes in, the shouting will be far louder in Westminster. The Welsh government will be able to once again hide behind England's failures.
From coronation budgets to secretive government units, journalists have used the Freedom of Information Act to expose corruption and incompetence in high places. Tony Blair regrets ever giving us this right. Today's UK government is giving fewer and fewer transparency responses, and doing it more slowly. But would better transparency give us better government? And how can we get it?
Join our experts for a free live discussion at 5pm UK time on 15 June.
Hear from:
Claire Miller Data journalism and FOI expert
Martin Rosenbaum Author of 'Freedom of Information: A Practical Guidebook'; former BBC political journalist
Jenna Corderoy Investigative reporter at openDemocracy and visiting lecturer at City University, London
Chair: Ramzy Alwakeel Head of news at openDemocracy
Read more
Get our weekly email