Boris Johnson's plans won't stop government sleaze
Banning MPs from working as political consultants fails to answer the question at the heart of the scandal: is being an MP a full-time job?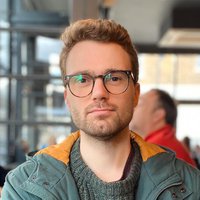 17 November 2021, 5.11pm
There is a simple question at the heart of the sleaze scandal engulfing the British government. Should an MP's role be a full-time job, or just a hobby?
Unlike most of us, MPs don't get a contract or job description. They're free to do almost whatever they like. And although they get £81,932 a year, there has always been confusion about whether this is a 'salary' or just an 'allowance'.
In 1911, when MPs first started being paid, the government said: "It is not a remuneration, it is not a recompense, it is not even a salary. It is just an allowance."
This has led to a system with barely any controls on what MPs can do. They can even do a second job in a Caribbean tax haven, while casting their parliamentary votes remotely via Zoom.
The Covid-19 public inquiry is a historic chance to find out what really happened.
Boris Johnson's government has given a masterclass in sleaze, and exposed how the system is open to abuse. It has shown why this question – whether being an MP is a full-time job – needs to be addressed once and for all.
As openDemocracy has long reported, many Tory politicians have enjoyed the revolving door between Westminster and the private sector. Whether it's the dodgy COVID contracts handed out to their mates or the Greensill scandal, their disregard for democratic standards is clear.
Under these plans, sleaze and corruption will continue. MPs will carry on earning vast sums from private firms
And it's not just the Conservatives. We found that MPs from across Parliament had banked £6m from second jobs since pandemic began. Meanwhile, in the House of Lords, dozens of peers have failed to fully declare their financial interests.
So what should be done about it?
Amid the allegations of sleaze and corruption, Boris Johnson has been backed into a corner. Yesterday, he supported calls for a ban on MPs having private consultancy jobs and said that those who fail to put constituents first should be punished.
This is a good step forward, but let's not give Johnson the credit. Banning politicians from being paid to be political consultants for big corporations should be one of the most basic requirements of a modern democracy.
But this move will not fix the problem. Sleaze and corruption will continue. MPs will carry on earning vast sums from private firms. And the allegations of lobbying will keep coming.
That's because Johnson has failed to address the key question: should MPs be allowed more than one paymaster?
Related story
13 November 2021 | Alastair Tibbitt
Everything is broken about the system that registers parliamentarians' second jobs. Only the government can change it, but they like it that way
This is not simply a question of whether voters like it or not. It is about whether private financial interests can influence the way MPs vote.
After all, if politicians have more than one paymaster, there is always a chance that their actions could be shaped by financial interests. Their true priorities will always be open to question.
More than a third of MPs have reported outside earnings since the start of the pandemic, but some jobs may have gone undeclared. In my 2016 book, 'Parliament Ltd', I found that 40% of company directorships held by politicians were not listed in the Register of Interests.
Too complicated?
Supporters of second jobs always say it would be far too difficult to ban them. But their arguments only serve to show how little this issue is considered by those in Westminster.
First they say that – if we want to ban second jobs – we need to pay MPs a 'proper' salary. In reality, their £81,932 pay is extremely good (the average UK income is about £30,000 a year). Plus, MPs who chair select committees get an extra £16,000, while ministers get much more.
But even if they were underpaid, this would still not justify lobbying, corruption or cronyism. We should not have to bribe our MPs with ever-higher salaries just to stop them from abusing our democracy.
The second argument you will hear is that it's just too complicated to fix. This point has even been made by political journalists, saying that "the chances of reform actually happening diminish quickly" because of "tricky areas".
Some claim good MPs will quit if we ban second jobs. And the only appropriate answer to that is: OK
Yet this is the same Parliament that votes on wars, taxes and pandemics. It decides how we should tackle climate change and debates the complexities of foreign policy. Don't you think members can handle something as simple as banning second jobs?
Next, people arguing this point will give an example of this complexity: is it fair to stop MPs working as doctors or nurses? This is certainly one of the most tricky areas of the debate, but no one is suggesting we ban them from helping the NHS. Politicians can do as much voluntary work as they like. The question is whether they should have more than one paymaster.
In any case, this issue applies only to a small handful of MPs: just six out of 650 of them have declared work as a doctor or nurse in the latest register of interests.
Finally, supporters of second jobs will claim that good MPs will quit if we ban them. And the only appropriate answer to that is: OK.
MPs are representatives, not bureaucrats. They don't need a particular set of qualifications of business experience. The truth is, there is no shortage of people who want to become an MP – and no one forces you to become one.
So, really, it's quite simple: if you don't like the rules, don't do the job.
From coronation budgets to secretive government units, journalists have used the Freedom of Information Act to expose corruption and incompetence in high places. Tony Blair regrets ever giving us this right. Today's UK government is giving fewer and fewer transparency responses, and doing it more slowly. But would better transparency give us better government? And how can we get it?
Join our experts for a free live discussion at 5pm UK time on 15 June.
Hear from:
Claire Miller Data journalism and FOI expert
Martin Rosenbaum Author of 'Freedom of Information: A Practical Guidebook'; former BBC political journalist
Jenna Corderoy Investigative reporter at openDemocracy and visiting lecturer at City University, London
Chair: Ramzy Alwakeel Head of news at openDemocracy
Read more
Get our weekly email