11 things missing from Sue Gray's report
The civil servant's report on Downing Street's alleged lockdown parties has finally been released – all nine pages of it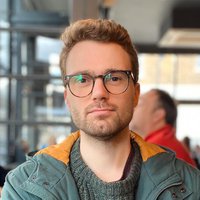 31 January 2022, 5.20pm
Sue Gray's long-awaited report into lockdown-busting parties at Number 10 has finally arrived. And it isn't exactly 'War and Peace'.
Gray's report runs to just nine pages long – with fewer than 500 words of findings.
Concerns about its transparency had already been raised by privacy campaigners through openDemocracy. We revealed that Gray had, in previous roles, helped to block the release of information and shield Number 10 from scrutiny.
Gray says in the report that she was "told" by the Metropolitan Police that it would not be "appropriate" to make more than "minimal reference to the gatherings on the dates [the force is] investigating".
The Covid-19 public inquiry is a historic chance to find out what really happened.
The SNP's Commons leader, Ian Blackford, today called the report "a fact-finding exercise with no facts". Here are 11 key things that it doesn't address.
The four events Gray *was* free to talk about
Twelve of the 16 gatherings that Gray looked at are also the subject of a police investigation. Gray was told not to reveal details about those events so as not to 'prejudice' the police investigation. But what about the other four?
There was a gathering in the garden of Number 10 in May 2020, where Boris Johnson was pictured drinking wine with colleagues. Then there was the Zoom quiz on 15 December, as well as two other gatherings, in late November and early December.
We may never know what Gray discovered about these events, because she writes: "I have decided not to publish factual accounts in relation to those four dates. I do not feel that I am able to do so without detriment to the overall balance of the findings." No further explanation is offered.
What did Johnson do?
Although the report criticises "failures of leadership", it makes very little mention of Johnson himself, and does not say whose leadership failed. We're not told which events Johnson attended or knew about. Nor does Gray make a judgement about the prime minister's personal failings. In fact, he is mentioned just eight times in the entire report.
How many people were at the parties?
It might be understandable to withhold incriminating evidence against named suspects until the police finish their investigation. But is there any legal reason why Sue Gray cannot at least tell us how many people attended each party?
Related story
19 January 2022 | Martin Williams
Exclusive: Fears of partygate 'whitewash' as government won't commit to recording or publishing interviews – or even say who's being interviewed
Were the parties late, boozy, or paid for on government expenses?
Likewise, we're not told anything about what happened at the parties – whether they were a few colleagues having 'cheese and wine' or giant alcoholic blowouts. Reports suggest that some events continued into the early hours, with attendees drinking and dancing. Sue Gray has nothing to say about this – yet it's hard to see how disclosing this information could possibly prejudice the police investigation.
However, Gray, a former pub landlady, does hint at a general boozy culture in Downing Street, saying: "The excessive consumption of alcohol is not appropriate in a professional workplace at any time. Steps must be taken to ensure that every government department has a clear and robust policy in place covering the consumption of alcohol in the workplace."
Who was actually there?
Allegations have been made that some of the parties were attended by people who didn't work in Downing Street, such as senior journalists and friends of the prime minister. Gray might not be able to name them before the police have finished investigating, but can she at least confirm whether outsiders were present? No.
Was there any social distancing?
Even if the parties had been socially distanced, they would still have been illegal. That means that the question of social distancing is not really a police matter. However, knowing the facts about this could shed light for the public on the extent to which those at Number 10 felt that the rules in general did not apply to them. Yet the words 'social distancing' do not appear anywhere in Gray's summary.
The role of the police
Police officers stationed at Downing Street have been strongly criticised for failing to stop the parties. But last week, it was claimed in The Telegraph that the officers had been "only too willing" to give "extremely damning" statements to Gray about the parties. Her report makes no mention of them.
We're not told whether these events were a few colleagues having 'cheese and wine' or big boozy blowouts
So much as a single word from any the 70 interviews Gray conducted
As openDemocracy has reported, Gray has a reputation for blocking transparency. We now know that she interviewed more than 70 people about Downing Street parties – and yet her report does not contain a single quote or reference. Nor do we know who she interviewed, as not a single scrap of evidence has been published.
Were government guidelines breached?
Gray can't comment on whether the law was broken. But there's also the question of government guidelines, which are distinct from the law. This might include rules on social distancing, face masks or the way offices are set up to reduce the risk of COVID. It's possible that some events were legal but against the government's own guidelines. Gray says that: "Some of the events should not have been allowed to take place." But she doesn't tell us which ones, or what rules they broke. Likewise, she does not discuss ministerial rules – or whether she intends to refer the evidence to Boris Johnson's ethics adviser, Lord Geidt, who could investigate this further.
What was cut?
Nobody was expecting this report to contain all the detailed evidence that the police are investigating, but it doesn't even tell us what kinds of information she has redacted. Did she have a guestlist for each event? Does she have video or photo evidence? Who were the 70 people she interviewed? Whose WhatsApp messages were accessed? Was any information missing?
Whose decision was it to redact the report this extensively?
Before her report was published, Gray says the Metropolitan Police "told" her to make "minimal reference to the gatherings on the dates they are investigating". We don't know if she pushed back in the interests of transparency (when explaining the redactions, she does strike a tone of disappointment that she is not able to publish a fuller document), whether the police provided any further detail about what to withhold and why, or whether their requests for redactions were deemed proportionate by any third party. Nor do we know whether Gray was merely asked to withhold the information, or whether she was ordered to, by the police or otherwise.
What's more, Gray's report goes way further than this. Huge swathes of information are omitted entirely, including everything above. Did someone in government ask her to do this? Or was its Gray's own decision to publish such a hollow report?
Read more
Get our weekly email